Permanent link
All Posts
04/14/2011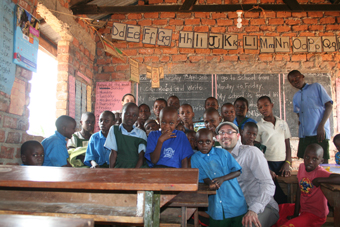 The meeting of the minds of Mbale's Jewish ambassadors. First impressions drew us in with the sincerity of the handshake. It's not a wimpy, nice to meet you handshake. We are talking about a genuine excitement, one reflected in a full body handshake leading to many lengthy hugs. The magnetic energy led us to feel that if we did not let go we could be walking hand in hand around town all day.
At breakfast we were greeted with our first unexpected visitor—our fast friend Josef K, who we quickly dubbed ambassador to Uganda and the Abayudaya community. Our server at breakfast noted that Josef K began calling the guesthouse at six in the morning. Why? Because he wanted to ensure our safe arrival, and his hospitality proved above and beyond throughout our driving adventure with him.
Our journey began through the busy streets of Kampala, dodging motorcycles packed three to four people high. We smiled to each other, while inhaling the fresh humid air with a mix of kicked up dust from the road beneath. We realized something while traveling from the capital of Kampala to Mbale—the people you meet pour out kavanah, an amazing vibe and zest for life. Each one is happier to see you than the next. Abayudaya truly welcome you to a new second home, with more than open arms.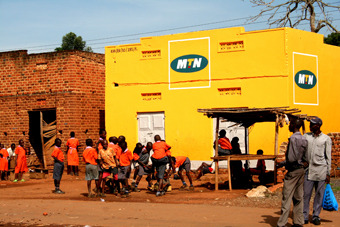 After the hellos and hugs, it was now down to business. The exciting part—helping to build a sustainable dental health program that goes beyond teeth and approaches physical health as a whole. We hope to build more than a program with Dr. Samson of RAIN Uganda and the Abayudaya tribe. Using our foundations of education, prevention, and treatment we will help create a guide to encompass and treat all health modalities in a comprehensive and lifesaving way.