Permanent link
01/07/2014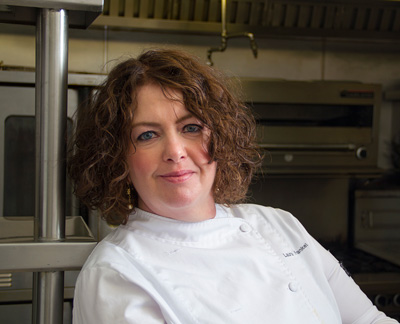 Ever walk by the fish counter and see the whole fish sitting there in the case and wonder what do you do with that? Wish you could pull off a big "ta-dah?" Like Indian flavors and tired of going out for them?
This dish is for you!
A big beautiful whole snapper lovingly sauced with homemade curry and comforting luscious coconut rice. Yay! You can do it!
This heart-warming delicious dish is perfect with all of the toasty spices and satisfying creamy rice. Do not fear the whole fish. Once the fish monger (dude) has cleaned the fish, all you need to do is take it home, cover it with amazing curry, roast, serve and stand by for compliments.
HUZZAH! Pat yourself on the back, you kitchen wizard you.
Whole Snapper with Coconut Curry Sauce
Curry Aromatics
3 cups diced onions
4 large cloves garlic
2 tablespoons freshly grated ginger
1 4-inch piece lemongrass (soft inner core only)
1 tablespoon of fresh turmeric or 1 teaspoon dried
2 serrano chilies, stemmed and seeded
1 cup chopped cilantro stems
1 teaspoon garam masala
½ teaspoon cumin
½ teaspoon ground coriander
3 tablespoons vinegar
3 tablespoons coconut oil or olive oil
For the sauce
2 cups tomato puree
½ can coconut milk
3 tablespoons brown sugar
1 red pepper, cut into julienne and sautéed
Salt and pepper
1 whole 2 ½-3 pound red snapper or favorite fish or 6, 6-ounce filets
Garnish: lemon and lime wedges
1. Pulse all the above ingredients in a food processor or blender. Heat a large saucepan over medium heat. Add the coconut oil or olive oil and add the aromatics. Cook the aromatics, stirring occasionally, until they are golden brown and very fragrant (about 15 minutes).
2. Then add the remaining ingredients and reduce the heat to a simmer. Simmer the sauce for 15 minutes to allow the flavors to meld. Taste and adjust with salt, pepper or sugar. The sauce can be made up to 3 days ahead of serving and can be stored, covered, in the refrigerator.
3. Line a baking dish or large pan with sides with parchment paper. Place the fish in the pan and spoon ½ of the sauce over the fish.
4. Roast the fish, covered, for 10 minutes, then uncover and return the fish to oven for another 10 minutes or until the flesh feels firm when lightly pressed.
5. Serve with coconut rice.
Coconut Basmati Rice
1 cup basmati rice
1 cup coconut milk
1 cup water
½ teaspoon kosher salt
¼ teaspoon freshly cracked pepper
¼ cup toasted sliced almonds
2 tablespoons chopped cilantro
1. Place the rice, coconut milk, water and salt and pepper in a pan with a tightly fitting lid.
2. Simmer over medium hat until the rice is cooked through or use a rice cooker.
3. Toss the rice with almonds and cilantro. Serve with the fish.