Israel's achievements in science and tech have become its hallmark in the 21st century. Western societies -- and Western companies in particular -- have grown to value innovation more and more, and Israel has positioned itself as innovation's chief exporter. And there's no better example than the way Israel has led the world in clean water and sustainability advancements.
Sustainable Nation , playing this month at the JCC Chicago Jewish Film Festival, comes from the writers/producers of the Israel Defense Forces documentary Beneath the Helmet , which toured U.S. Jewish communities back in 2014 and 2015. Similar to the way that film put a face on the young people serving in the IDF, this film puts a face on Israel's science and tech entrepreneurs, and the demonstrable impact they're having on communities where water scarcity is a daily problem.
From Uganda, to India to rural California, the film follows three individuals working to bring clean water solutions to the world: Sivan Ya'ari, who is implementing solar-powered clean water systems in African communities who otherwise have to walk miles to and from water sources multiple times a day; Omer Guy, kibbutznik and chief agronomist at Israeli company Phytec, which provides the irrigation tools and software for farmers like Brian Palla in California to both conserve water and maximize crop yields; and Eli Cohen, founder of Ayala Water and Ecology, which designs wastewater treatment solutions using aquatic plants as filtration.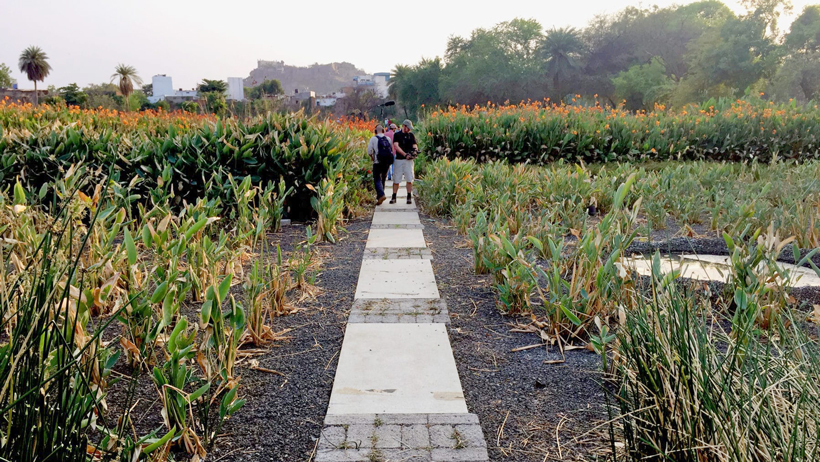 Equal to the focus on these Israeli change-makers, however, is the weight on the people they are helping. The writers and director Micah Smith understand the power of the subjects to tell the whole story. More footage is shown in other countries than in Israel, highlighting water scarcity as a truly global crisis, because it is and should be viewed that way.
The film takes its time before bringing up Israel's remarkable history of going from a water-scarce nation as recently as 20 years ago to a country that can afford to pump clean water to its neighbors. When it does, it doesn't so much serve as testament to the country's incredible record on sustainability, but the difference that can be made when a nation bands together to do something about a problem, even one as serious and wide-scale as clean water.
Although a fairly straightforward film clocking in at one hour long, Sustainable Nation builds a clear case for a major crisis, shows the tangible effects of that crisis on all different kinds of people with strong examples and personal stories, and highlights impressive real-world solutions to fix it and the people making that happen. Rather than leaving the film with a sense of dread over a problem as fundamental to life on Earth as water, there's hope that as an international community, we can do something about it.
"Sustainable Nation" will screen as part of the JCC Chicago Jewish Film Festival at 3 p.m. Sunday, March 3 at Century Deer Park 16 and again at 1 p.m. Sunday, March 17 at Century 12 Evanston/CineArts 6. Learn more and get tickets.