Permanent link
All Posts
08/22/2011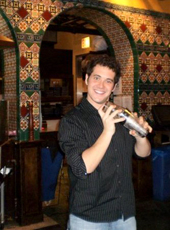 As I was perusing around the Internet one afternoon a Facebook page called Hallelujah: A global Jewish singing contest caught my eye. Interesting, who would not want to sing their way to win a free flight to Israel? "This is your chance to become a Jewish Star!" the website bellowed. I thought it was a great idea. Of course, most of us are already aware of the surge of talent competitions across the globe, mostly due to the recent successes of shows like, "American Idol," "America's Got Talent," the UK's "Pop Idol," "The Voice" and "Britain's Got Talent". I find this recent global wave of talent shows and competitions both provocative and intriguing. Sure, many of them seem silly and mildly entertaining on the surface. But these shows are also a good way to connect to others across the globe more easily than ever before. Given the popularity of these types of shows,this competition seems like a great idea.
There is no better way to create and maintain a strong global Jewish community than through song and dance. So what better way to promote this concept than through a vocal competition where the winner gets to travel throughout the land of Israel, visit some of the greatest places on earth, share a love of everything musical and Jewish, and connect with countless other Jewish people across country lines and oceans?
So, what is this contest all about? Here's what the website says:
"What is Hallelujah? The Hallelujah contest has been searching for the next Jewish Star. After hundreds of auditions from 62 countries, we are proud to present the 31 finalists from 14 countries. The finalists arrived in Israel ready to train and compete but also ready to learn about their Jewish roots through the sound of Hebrew songs. In this application you will find each singer's personal profile and original audition tape. On August 25, 2011 the finalists hit the big stage for the final blowout concert. The entire event will be broadcast live from the beautiful city of Ramat HaSharon, north of Tel Aviv."
So cool! The contest not only promotes original songwriting by Jewish artists and amateurs alike, but it also plans and organizes a countrywide trip throughout. Although it's too late to enter this year's competition, there is still time to go to their website and vote on your favorite! The contestants hail from all over the world and incorporate all different types of musical and lyrical skills. You can satisfy your reality television temptations while simultaneously connecting with Jews everywhere in the world.
So go check out the finalists' music videos on the website and cast your own vote for who should be flown to Israel to compete in a singing competition and travel across one of the greatest countries in the world. Who are you going to choose as the winner of this awesome competition? Or will YOU be next year's "Hallelujah Star"?!
L'Chaim!