Permanent link
All Posts
06/22/2010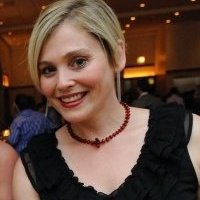 As co-chair of the upcoming Jewish Child & Family Services (JCFS) Striking Event, I regularly find myself in the position of asking people to support a cause that's important to me.  I can speak at length about the people the agency impacts and the quality of their services, but it wasn't until recently when someone asked me why it matters to me personally, that I realized that the work of JCFS has, in one way or another, been a part of my life for many years.
Growing up in Cleveland, my mom and dad made the decision to open our doors to two teens in foster care.  I've never forgotten that experience and they have each left an imprint in my life.  How amazing for me that we were part of providing these kids the gift of a family—even if for just a short while.
During grad school, I had an opportunity to work at the Response Center, a place for teenagers and their families to go for help—whether for medical exams or counseling.  While there, two experiences really stood out to me—a teenage girl just looking for a place to fit in and an Irish family with a troubled teen.  I was able to help the girl realize that she wasn't on a good path and that people cared.  I worked mostly with the sweet Irish parents, who were having a difficult time connecting with each other, while dealing with their teenager at home.  Who was I to give them marital advice?  But I did and when our time together ended, they gave me a thank you gift of a plaque inscribed with an Irish blessing.  I still have it on my desk today and remember the impact I had on them.
Most recently I volunteered at a JCFS respite program.  Imagine having a special needs child...or multiple, who demands your attention at all times.  It can get very exhausting and maybe even wear on your marriage.  JCFS provides respite for these families.  I was happy to be a small part of giving them even a brief Sunday afternoon break.
In the end, though, it is not what I've been able to give that has been most meaningful, but what I have gotten back.  I've only touched upon some of the invaluable services that JCFS provides on a daily basis to so many people—the people that mean the most to us in our lives—our children, parents and grandparents, and who knows, maybe you.
I have the honor of serving on the board of directors for JCFS and co-chairing its upcoming "Striking Event."  I hope you and your family will come out for a fun-filled day at Pinstripes, on Sunday, June 27 to learn more about this wonderful and important agency!  For more information, go to www.jcfs.org.