Permanent link
All Posts
06/10/2010
Now that hockey season is over (woohoo Blackhawks!), The Real Housewives of New York concludes tonight, Team Motorboat crossed the Avon Breast Cancer Walk finish line last Sunday and I have no more weddings till the fall, it looks like I'm finally going to have some free time!  (At least until I leave for Israel in three weeks.)
What's a girl to do?  Catch up on my summer reading.  I LOVE to read—my office at home is an overflowing mess of bookshelves—but I rarely find the time between all my activities and my TV shows to read, so this summer I'm dedicating my free time to books.
Here's my list of books to read by the pool this summer.  Feel free to make your own recommendations and post them at the bottom:
City of Thieves  by David Benioff and  The Help  by Kathryn Stockett - I already read these two, but they were both so good, I had to put them on the list.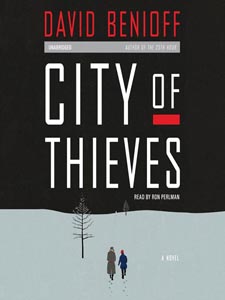 In  City of Thieves , "A writer visits his retired, Jewish grandparents in Florida to document their experience during the infamous siege of Leningrad.  His grandmother won't talk about it, but his grandfather reluctantly consents.  The result is the captivating odyssey of two young men trying to survive against desperate odds."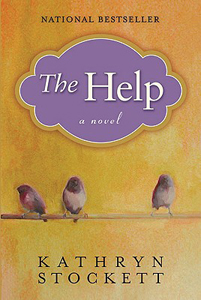 The Help  is the story of "three ordinary women" who take "one extraordinary step" in 1962 Mississippi.  Stockett steps into the lives of three very different individuals, Skeeter a white, twenty-two-year old, single, college graduate; Aibileen a black maid who is raising her 17th white child, while her own go neglected; and Minny, Abileen's best friend, another maid "who can't mind her tongue" in front of the "white folks" and lands herself in lot's of trouble.  "These women …come together for a clandestine project that will put them all at risk…Because they are suffocating within the lines that define their town and their times. And sometimes lines are made to be crossed."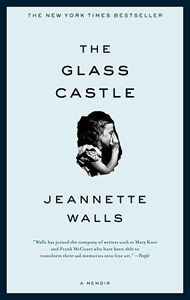 The Glass Castle: A Memoir  by Jeanette Walls - This is the story of Jeanette Walls who grew up in a "nonconformist," "nomad" family with parents who preferred art and alcohol to a roof and food.  In the first page, the reader learns that Jeanette is now a successful New Yorker living on Park Avenue while her mom is a homeless person.  Jeanette spots rifling through the garbage from the windows of her limousine.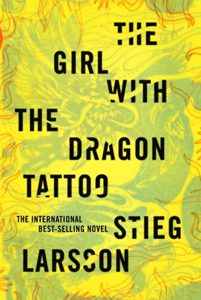 The Girl with the Dragon Tattoo  by Stieg Larsson- I'm having trouble getting into this book, probably because there are lots of Swedish names and places and it gets confusing, but I'm determined to get through it.  This is the first in the award-winning crime novel trilogy, which became best-sellers only after the premature death of the author in 2004.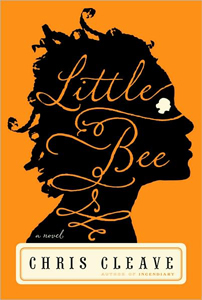 Little Bee  by Chris Cleave - My family frequently trades books and I just received Little Bee from my mom who loved it.  According to Amazon, this is the story of two women whose lives collide one fateful day as they each make decisions, which will haunt them for the rest of their lives.  The ending is supposed to be particularly powerful and unexpected.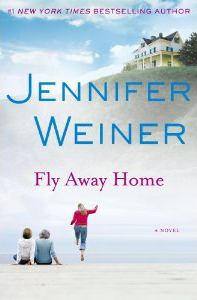 Fly Away Home  by Jennifer Weiner - I recently got introduced to Jennifer Weiner.  I'm not a big chick lit fan, so in the past I shied away from her books, but I'm fully converted.  These books are a guilty pleasure— written about wonderful women, all of them Jewish, who are easy to relate to and root for.  Her next book, out this summer, is about a woman (who strongly resembles Silda Spitzer) who after decades of marriage learns that her politician husband is having an affair.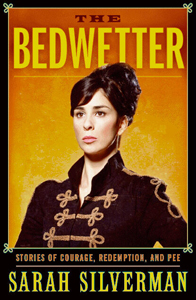 The Bedwetter  by Sarah Silverman - Now that the big news is out the bag that Sarah Silverman will be performing at this year's YLD Big Event in the fall; I figured it's a good time to read one of her books.  The Bedwetter is her most recent work and I'm hoping it brings the laughs.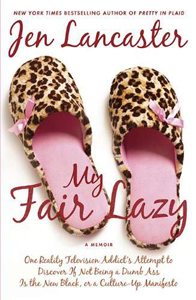 My Fair Lazy  by Jen Lancaster - Stef introduced me to local Chicagoan Jen Lancaster.  Her books are hysterical and terrifying all at the same time.  In fact, I'm afraid of running into her in the city and ending up in one of her books!  The Chicago Tribune describes Jen as, "bitchy and sometimes plain old mean but…absolutely hilarious."  Also, her newest book contains several shutouts to another Oy!Chicago blogger.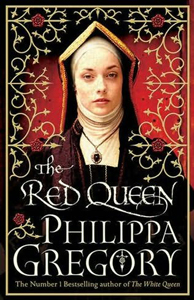 The Red Queen  by Philippa Gregory - Ok, so the Red Queen actually doesn't come out until the Fall, but I love historical fiction and I love Phillippa Gregory and I'm counting down the days till I get my hands on this book.  If you read The Other Boleyn Girl (or saw the movie) than your familiar with Phillappa Gregory.  Gregory re-imagines the lives of female heroines who lived in England during the 15th and 16th centuries.  The Red Queen is the second in her news series about Elizabeth Woodville and the Plantagenet family.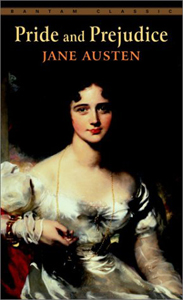 Pride and Prejudice  by Jane Austen - This is my favorite book of all time and thus earns a spot on this list.  I've read Pride and Prejudice at least a dozen times and I plan to read it again this summer.  If you never read Pride and Prejudice in high school, then you sorely missed out.  It's a timeless classic that belongs on any reading list.
Happy reading!