Permanent link
All Posts
02/24/2010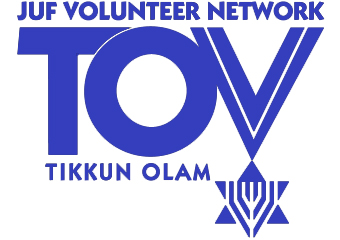 It never fails that by the end of February, I am stir-crazy and absolutely fed up with winter.  I am sick of scratching my dry skin to death and watching my face get paler by the minute.  My motivation to leave my warm couch to venture out on a Saturday night dwindles more and more, and my gloves and earmuffs seem to be staring at me, taunting me with a never-ending winter that shows no sign of abating.
At times like these, I try to visualize my favorite things, a la Sound of Music.  Not really raindrops on roses – more like temperatures above 40 degrees for at least a week straight.  I like to look at my calendar and pick a weekend in April or May and think of all the wonderful springy things I could be doing – visiting the Lincoln Park Zoo with out-of-town guests, playing intramural softball in the park (if I played…anything), or perusing Bucktown boutiques without schlepping my giant puffy coat with me.
If any of this sounds attractive to you, I urge you to consider adding another item to your springtime agenda:  volunteering.
And the best part is that you don't have to gaze thoughtfully at your imaginary Spring calendar.  You can sign up for a bunch of different projects today.  Here is a small sampling of some opportunities that I can connect you with through the TOV Volunteer Network – JUF's volunteer services department:
SPRING MITZVAH MANIA
If you are looking for an engaging volunteer project for one afternoon or evening that requires no long term commitment, consider checking out TOV's Spring Mitzvah Mania.  It's a great way to dip your toe in the volunteer waters, try something new, and if you like it, TOV can help you pursue long-term volunteer placement.
Projects are offered at several dozen different non-profits throughout the city and the suburbs, including the Chicago Botanic Garden, the JUF Uptown Cafe, CJE SeniorLife, the Good News Community Kitchen and more.
To sign up for a volunteer project, visit the TOV website.
JUF COMMUNITY LEGAL SERVICES
As the newest addition to the TOV umbrella of volunteer opportunities, the JUF Community Legal Services program connects attorneys who volunteer their services pro bono with individuals and families in need of legal services that are unable to afford an attorney.
During the current financial downturn, the need for this service is greater than ever, and TOV is seeking attorneys to handle all types of cases, including but not limited to bankruptcy, foreclosure, family law, power of attorney, wills, and landlord-tenant disputes.
The program is run in conjunction with the Chicago Volunteer Legal Services Foundation, which provides malpractice insurance for all participants in the program, as well as training, support and legal resources for attorneys who are handling cases outside their specialty.  Clinic sessions are held on Monday evenings in Rogers Park, Arlington Heights, and Northbrook, and are by appointment only.
In you or anyone you know is interested in volunteering, please contact me at 312-357-4762 and visit our website for more information.  If anyone you know is in need with pro bono legal aid, please have them contact the Legal Services hotline at 847-568-1525.
ISRAEL SOLIDARITY DAY
What better way to celebrate the improved climate than rallying together with several thousand Jews to demonstrate our bond with the Jewish state at the 2010 Israel Solidarity Day?  ISD is a community-wide rally that mobilizes Jews across Chicago at seven sites throughout the city and suburbs and raises money to help support Israel.
TOV recruits nearly 1,000 volunteers who make this day possible, and volunteering at ISD is great.  You get a free t-shirt, a chance to give back to your community and a great time.  Shifts include greeting, registration, set-up, walk route management, children's activities and much more.
For more details or to sign-up to volunteer, visit www.juf.org/walk or call the TOV Israel Solidarity Day Volunteer Hotline at (312) 444-2850.
Well Oy!sters, I know it's a brutally cold one today, but you can certainly warm your heart by calling TOV to register for any of the opportunities that interest you.