Permanent link
All Posts
The secret recipe for conflict resolution, according to the Torah
05/18/2016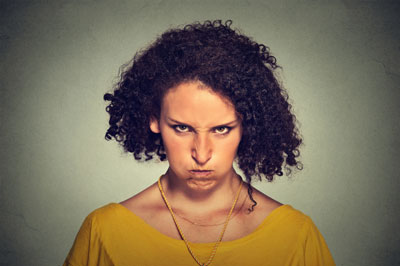 "I hate you."
These are powerful words. They can ruin years of relationship development in two seconds. All the breakthroughs and trust painstakingly earned can all come to a halt. And yet what's the alternative? Just hold it in? Let it stew and get worse as the days go by? Hatred is such a strong negative feeling and seemingly the sign of a relationship doomed for failure -- disastrous if you express it and explosive if you don't.
To add confusion and kindling to this quandary, it happens all the time. Teenagers scream "I hate you!" (or other more flowery terminology …) at their parents. Spouses often feel if not express loathsome feelings toward their significant other after feeling despair, hurt, loneliness, or anger in their relationship. Yet sharing these feelings seems so counterproductive. Can't we just ignore it and get over it or maneuver around it?
Here's some advice, "Don't hate."
The great solution we've all been dreaming of: Don't hate! That would basically remedy the relationship-hatred-challenge … except it's not in touch with reality. We do hate, and we don't really have access to an internal switch that turns it off.
The Torah offers a beautiful insight into this emotional challenge. It doesn't simply say, "don't hate," rather it says, "don't hate … in your heart."
Our heart represents our private inner thoughts. It's kind of our internal chamber for thinking to ourselves. Using a bit of logic, this means if I tell the person I hate them, then I'm no longer hating them in my heart. So the Torah seems to be saying I should go tell them, "I hate you," right?
Well, the verse continues. "Rebuke your fellow…" Ok, fantastic, I'll give him a piece of my mind. But then it continues further, " …and do not carry on him a sin."
One could understand this to mean you can't blame the other person or put the fault on him. You might hate him with good reason. He did X, Y -- and Z too!  But here comes the clincher: There is another side to every experience. You need to tell him that you are feeling so hurt, sad, angry, and sometimes even stronger negative feelings towards him (i.e. hatred). But you also need to tell him, "I don't understand why you did this to me. I feel inclined to blame you, but I'm told (by the Almighty) not to blame you. So could you please explain to me what in the world happened?"
That sounds difficult, and yes, it is. But imagine what it would do for you and the other person?
The Torah continues, "… Don't bear a grudge." How could I not bear a grudge? Well, if you followed the rules of sharing your inner pain and hard feelings (no hatred in the heart), without blaming the other (rebuke without carrying a sin on him), then you will be able to get over your grudge too. And best of all, you will find a newfound stronger place of love between each other, as the verse continues, "Love thy neighbor (i.e. this newfound friend) as yourself."