Permanent link
All Posts
04/11/2016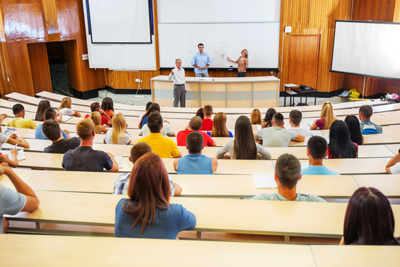 I've learned a great deal since graduating from Indiana University about 10 months ago. Sometimes, I find it hard to even believe that I was in college at this time last year. Trading textbooks for timesheets and "Two-Dollar Tuesday" for networking and fundraisers has provided me with a different perspective.
Here are three things I wish I had known before the band cued-up "Pomp and Circumstance."
Work ethic trumps all
As with most college seniors, I spent an incredible amount of time preparing for my future career. I took classes that would set me apart, attended networking events, traveled for informational interviews and even adjusted my wardrobe to look more professional. Although this helped, I've learned that maintaining a strong work ethic is paramount.
Who you know or previous experience may get your foot in the door, but work ethic is the staying force. It's not that the importance of a strong work ethic never occurred to me, but I undervalued the fact that it can propel your entire career.
We get so caught up in trying to control everything from paychecks to the merits of a graduate degree that it is easy to forget the value of showing up and approaching each day and each task with maximum effort. That is the best way to both stand out and make a positive impact.
A work-life balance is challenging, but important
Weekly happy hours and no homework were among the many things I eagerly anticipated during the transition from school to the working world. However, I quickly learned that achieving a work-life balance is not as easy as it sounds.
There are still opportunities to spend time with friends, visit family or catch the big game, but I oftentimes find myself fixated on work. From catching up on email to making myself available to clients or just discussing new and exciting experiences, work simply takes precedence. Perhaps my age and desire to earn the respect of my colleagues could explain my ambition, or maybe I just haven't learned how to keep these two things separated.
I love work, but also realize the importance of maintaining a balance. The ability to step back and take a deep breath is a key to staying sharp, keeping focus and ultimately continuing to learn and grow.
Keeping in touch is difficult
As I packed my car and headed home from school for the last time, I wondered how often I would talk with my best friends who weren't moving to Chicago. Perhaps we would connect daily or at least a few times per week? We would definitely keep our text and chat group right? It started off frequently, but as we all settled into new jobs or law school seminars, hours fell into days and days into weeks.
We all make time every so often, but it's just not as easy as we thought. Free time is hard to come by and daily conversations are the unfortunate casualty. This doesn't take anything away from the relationships forged and the bonds built, but it's simply difficult for communication to remain consistent.
While I wish I had known all this before graduating, the most impactful lessons are oftentimes learned through real-life experience, and I wouldn't trade the experience of the last 10 months for anything.