Permanent link
All Posts
03/07/2016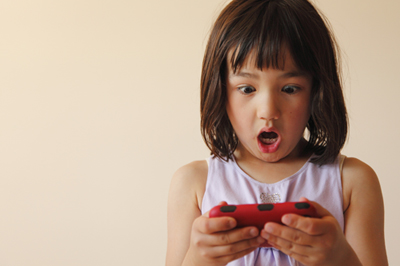 I recently learned that some elementary school-aged children are asking their parents for permission to download a smartphone app called Musical.ly. This app allows users to create their own lip sync selfie music videos that can be shared, liked and commented on across social networks.
Yes -- elementary school children. The ones in question are in third and fourth grade.
One parent told me that a friend of her daughter was sad because she made a video and nobody "liked" the video. Sure, we're all familiar with "likes" from our beloved Facebook, but a) most people I know didn't join Facebook until at least high school, and b) most people I know aren't recording selfie lip sync videos.
I can only imagine these poor girls, who probably shouldn't be quitting their day jobs (being a fourth grade student) to make these videos, probably the subject of teasing and maybe even that "nobody-liked-my-Facebook-post" feeling of loneliness. (Seriously, can more people please press "like" when I post my blog to Facebook? Please?)
These fourth grade kids have most likely not yet developed their public speaking inhibitions or their judgment about what is and isn't appropriate for the immortal Internet.
Boy, am I glad this kind of app -- or this technology in general -- wasn't around when I was busy trying to read about Ramona Quimby and Wayside School.
It makes me wonder … if this technology was around when I was an elementary school kid, what kind of videos of me would be easily searchable? App developers, take note!
Lia Does Her Homework. Join in once a week as you watch Lia work through math, English, and science assignments. Watch until the end for "extra credit!"
Lia Follows the Rules in Gym. You don't have to be the best athlete; just listening to the teacher and putting in a good effort is nice, too! Watch Lia's short videos as she studies the rules of soccer and shows up to class on time regularly.
Lia Plays Dress-Up. It's fun, it's wholesome, and it's not even Halloween or Purim! Jump into the costume box as we pretend we're princesses and Dorothy with our favorite friends.
Lia Gets Into a Fight. Not a fist fight, of course, but a petty elementary school girl fight! More enticing than Serial, this podcast will follow the ins and outs of which girls we're talking to this week and which ones we won't make eye contact with. Note: We NEVER talk to boys.
Lia Plans Her Birthday Party. What shall it be this year, YouTube fans? Should we have a jewelry-making party? How about a party where we jump into foam blocks at a gymnastics place? Or perhaps a pottery-painting party? Stick with us every step of the way as we tour venues, interview store owners and sample birthday cakes.
To the little girls hoping to become Musical.ly stars -- maybe just stay little girls a little while longer.