Permanent link
All Posts
01/14/2016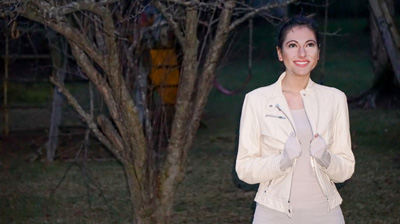 "Haters gonna hate …shake it off! I shake it off!
Thanks for the reminder Tay.
Everyone makes fun of each other for New Year's resolutions. Why? I say root for each other. Those that set resolutions, their hearts are in the right place. And if a new year is what it takes to light a fire, to motivate people to make (or attempt) serious changes in their lives, I call that dedication, discipline, and effort.
That's more than I can say for myself.
For me, Jan. 1 is not a magical day. Unfortunately, the date itself is not enough to motivate me or flip a metaphorical switch to make some life moves. It does not change my goals directly. It is a reminder. It taps me on the shoulder and says "hey, just letting you know, lights come on at midnight."
Well kind of. It's the reminder that another year bids farewell. And I'm all like "psst, intuition, suit up!" And then I unleash some awakening Qs:
- Am I surrounded by people I love, both literally (NYE parties can be amazing), and figuratively?
- Am I happy?
- What is working for me? What is not?
- What is my vision?
- What is my next step?
And a million other questions.
So as the clock struck 12 … just kidding, more like the following afternoon, I had a heart-to-heart with myself. If you know me, you know that it's normal for our conversation to feel like a game of 20 Questions. Asking a lot of questions is kind of my thing. All sorts of 'em. It comes from a place of genuine curiosity. But now I know how exhausting that can be (sorry friends). Because boy did I interrogate myself.
It was exhausting, terrifying, exhilarating, and eye-opening. It's tough, you know? Asking the hard questions, hearing your own disappointing responses (don't act like you don't talk to yourself). It's not fun to hit your head against the wall over and over again, but it does force you to think. And that's what I did. I started problem-solving. My first decision/plan/step felt like the first raindrop of a brewing storm, and then it poured.
One idea after the next, small thoughts turned into big ones. I got excited just thinking about the possibilities, my end goal, my abilities, and about all of you reading my posts. When you get an influx of pure energy like that, you hold on to it for as long as you can.
THANK YOU for everything, but mostly for continuing to remind me to question. I'm excited for the future of my writing and my personal blog, 20swealth. Feel free to connect and comment anytime; all feedback is welcome!
P.S. I also made a bold decision and made a video, something I would never have done before this point. Baby steps, right?