Permanent link
All Posts
10/08/2015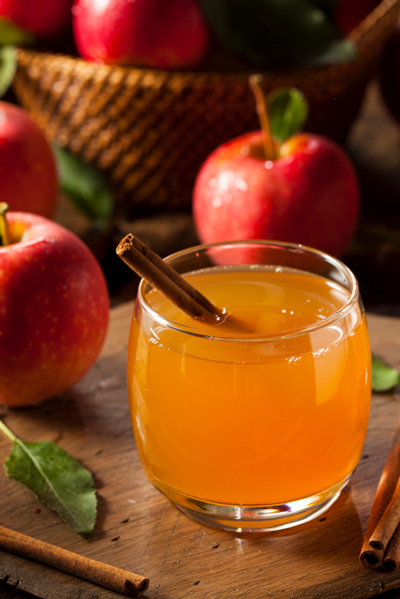 Sandwiched between a shvitz and a shiver, fall is the perfect season. Not only do I love fall weather, which is often breezy and cool, I cannot get enough of the beautiful fall leaves and tasty treats that arrive with the season.
As fall blows through Chicago and knocks all of the leaves off of the trees, I can't help but to crave cinnamon, pumpkin, apple and pecan.
I have a few recipes from family and friends to help ring in the season. These warm, spiced treats are sure to be crowd-pleasers at any fall gathering or occasion:
Kathleen's Hot Mulled Apple Cider
Courtesy of Kathleen Royston
Ingredients:
2 quarts apple cider (very good quality cider makes a huge difference!)
1/4 cup brown sugar, packed
6 whole cloves
1/2 teaspoon ground cinnamon
1 sweet orange, thinly sliced and peeled
1/4 teaspoon lemon juice
Directions:
1. Combine ingredients in a large boiler or slow cooker and heat at low temperature for about 3 hours.
2. Serve hot.
Momma Chavis' Cinnamon Mandel Breit
Courtesy of Harriet Chavis
Ingredients:

4 eggs
2 cups sugar
1 cups vegetable oil
4 cups flour
1 teaspoon baking powder
1 teaspoon baking soda
2 teaspoon vanilla
2 cup chopped walnuts (more can be added, to taste)
1 cup raisins or coconut (optional)
1 lemon grated
At least 4 teaspoons cinnamon (lots)
1 teaspoon nutmeg
Directions:
1. Beat eggs vigorously.
2. Add sugar and vanilla and continue mixing. Then, add oil and lemon.
3. Sift flour, baking powder, and baking soda. Add cinnamon and nutmeg to flour mixture.
4. Add flour mixture to egg mixture. Add nuts (raisins, coconut).
5. Let it all rest for some time.
6. Grease an 11x16x1-inch pan with oil. Spoon out mixture and spread out with fingers.  Make flat.
7. Bake 30-45 minutes at 375 degrees F.
8. When baked batter turns lightly brown, slice down and across the pan into long cookies.
9. Turn each cookie on its side, sprinkle with lots more cinnamon and sugar, and bake until medium brown and crunchy-hard. 
10. Cool on rack.
Perfect Pumpkin Bread
Courtesy of Kathleen Royston
Ingredients:
3 cups sugar
1 cup vegetable oil
3 eggs
1 16-ounce can solid pack pumpkin
3 cups all purpose flour
1 teaspoon ground cloves
1 teaspoon ground cinnamon
1 teaspoon ground nutmeg
1 teaspoon baking soda
1/2 teaspoon salt
1/2 teaspoon baking powder
1 cup coarsely chopped pecans (optional)
Directions:
1. Preheat oven to 350 degrees F.
2. Butter and flour two 9x93-inch loaf pans.
3. Beat sugar and oil in a large bowl to blend.
4. Mix in eggs and pumpkin.
5. Sift flour, cloves, cinnamon, nutmeg, baking soda, salt and baking powder into another large bowl.
6. Stir into pumpkin mixture in 2 additions.
7. Mix in pecans, if desired.
8. Divide batter equally between prepared pans.
9. Bake until tester inserted into center comes out clean, about 1 hour 10 minutes.
10. Transfer to racks and cool 10 minutes.
11. Using a sharp knife, cut around edge of loaves.
12. Turn loaves out onto racks and cool completely.
Note: This is wonderful spread with cream cheese. Also freezes well.
Extra noshing inspiration:
Back in January, I offered Oy! readers some awesome Jewish food bloggers to follow in the new year. With help from those talented, Jewish bloggers, here are some additional tasty, fall selections:
• Carrot Sweet Potato Cake from WhatJewWannaEat.com
• Pumpkin Butter and Caramelized Fig Rugelach from WhatJewWannaEat.com
• Cranberry Pie with Thick Pecan Crumble from SmittenKitchen.com
• Apple and Honey Challah from SmittenKitchen.com
• Balsamic Apple Cheddar Scones from JewHungry