Permanent link
All Posts
09/18/2015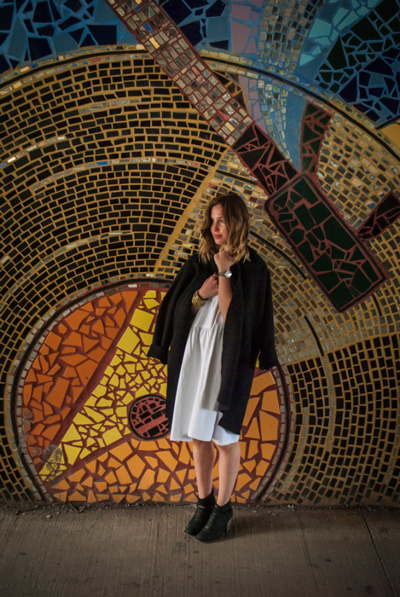 Dress by MIMU MAXI. Photo credit: Alexanna Cox
The High Holidays allow me time to reflect on my past year and dream of a new year filled with endless possibilities of the person I can become and accomplishments I can achieve. But to be completely honest … I also love attending synagogue during this time of year to admire the outfits of the other fashionable congregants. 
So, I've created a list of shul fashion dos and don'ts for this Yom Kippur, so you can look smashing while repenting.
Crop Tops Should be Cropped Out        
There are many women who wear these tummy-barring tops while exuding the utmost class and confidence (i.e. Jessica Alba). But, I believe these tops should be saved for, let's say, hanging out with friends. 
Clothe Those Kickers
Call me old-fashioned, but I believe the knee should be hard to see when wearing a skirt in shul. I'm all for a short skirt or dress being balanced by a more modest top half (Heidi Klum is an expert at this), but synagogue is not the place to strut those barre legs. 
Having a difficult time finding longer skirts or dresses? One of my favorite labels is MIMU MAXI. It was founded by two Orthodox sister-in-laws who design modest yet fashionable clothes.
Skivvies Should be a Secret 
This piece of advice goes out to both the ladies and gentlemen. Your undergarments should be out of site. Synagogue is not the place to pull out your inner Kim Kardashian with the exposed undergarment look.
The High Holidays are a time to rebuild oneself, but it never hurts to look fabulous while doing it. L'shanah tovah and easy fasting!