Permanent link
All Posts
09/16/2015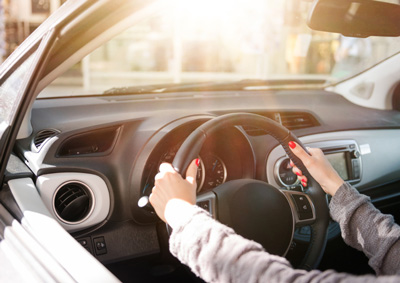 I absolutely love working at Temple Jeremiah, and I also love the neighborhood where I live -- Lakeview, almost 20 miles away from Jeremiah. For many, an hour-long commute could seem like a nightmare; but for me, it's my own personal sanctuary.
I am constantly on the go, running from one thing to the next. I rarely take time to sit and just "be" -- it doesn't fit into my schedule. But for two hours a day, in my car, I'm sitting, relaxing, and enjoying "me time" by myself. I don't think I realized it until now, but it is truly a blessing.
In the mornings, I listen to audiobooks. I love to read, and audiobooks allow actors to bring characters' voices to life -- and my book list tells me that I've listened to more than 80 audiobooks (ask me for recommendations!).
In the evenings, I call my mom. We chat daily for almost an hour, sharing stories from our day, and, recently, getting excited about wedding planning details. I truly treasure this time for us, and it feels like she's right there with me in my driving tour of the Chicago suburbs.
While many people grumble in traffic jams and are filled with road rage, I think about the sanctuary that my car has become. It's my time to think; it's my time to relax; it's my time to make connections with my mom and other relatives and friends; it's my time to lose myself in a good book as it transports me to other countries, other times, and other cultures.
Sometimes if highway traffic is bad, I drive down Sheridan Road, with beautiful mansions on one side and a sparkling, shimmering lake on the other. I take a deep breath and just relax.