Permanent link
All Posts
08/19/2015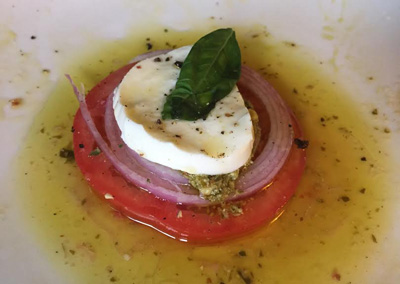 I am deeply in love with Starbucks. Every morning I stop by my local drive-through and pick up the largest coffee that the law will allow. I'm fairly certain that I wouldn't be able to function with out these daily trips. Frankly, I'm surprised I manage to find my local store in the morning, since I'm not being chauffeured by a grown-up and haven't had a drop of caffeine. I mean it. I've got it bad for the coffee mermaid -- she saves my life everyday!
Now that I've gotten that out of the way, can we talk about the recent announcement that the Pumpkin Spice Latte is coming soon? Like very soon -- Aug. 25 soon. How can this be happening to us, Chicago? I just felt the sun on my face for the first time two weeks ago and I had almost forgotten that winter was even a thing. I understand that we have to constantly move on to the next trend, but can it be summer for just a minute or two more? Please?
It's not that I hate the PSL. I actually like it a lot. I'd just prefer to focus on the foods and flavors of summer before having to wrap myself up in all of my clothes while returning to the cave to hibernate. If Starbucks really had our best interests at heart they'd be burying us in the flavors of summer. 
Let's all think of summer foods for a moment. When I think of summer, all I can picture is tomatoes. Where are the tomatoes, Starbucks? This is tomato season after all, and nothing says summer like fresh tomatoes. I guess that's probably not the best flavor to combine with coffee, but I'd try it at least once. Maybe more if that's what I was handed at the drive through in the morning.
No! I'm not about to give you a recipe for tomato-flavored coffee -- that's the most disgusting thing I've ever heard! I would, however, like to share my new favorite summer recipe: Caprese salad. It's the easiest thing you'll make for dinner all summer, almost easier than picking up coffee at a Starbucks drive through.
The "It's Still Summer, Dammit" Caprese Salad
Ingredients
4 large, beefsteak tomatoes (or whatever tomato variety you're most in love with)
3 balls of fresh buffalo mozzarella 
¼ cup extra virgin olive oil
Small container of pesto (optional)
Small red onion (optional)
Basil leaves
Generous pinch of salt and pepper
Directions
Slice tomatoes into 1/3 inch-thick slices, if you're using the onion, slice it into very thin pieces and then also slice the mozzarella the same thickness at the tomato. Arrange the tomato slices on a plate and sprinkle each with a pinch of salt and fresh black pepper. Top each tomato slice with onion and dab a tablespoon (more if you like) of the pesto on the onion, then top with a slice of mozzarella and top with a basil leave and drizzle each with olive oil.