Permanent link
All Posts
05/18/2015
After all this time, I'm sure you're wondering: When will one of the writers at Oy!Chicago tackle the "selfie stick?"
Well, friends, today is your lucky day.
Last week, my fiancé and I got back from a wonderful 12-day trip to Europe, visiting cities in England, Belgium and Holland. We loved seeing the sights, experiencing the culture, and indulging in so, so many waffles. 
But there was one aspect of our trip that seemed to -- well -- stick out.
Selfie stick in St. James's Park in London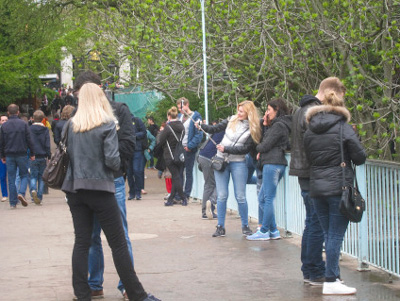 Selfie stick in St. James's Park in London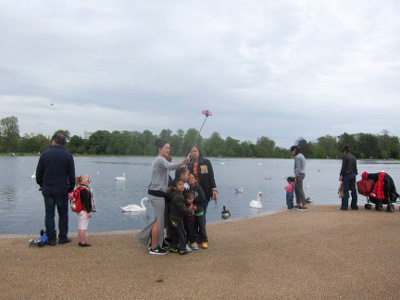 Selfie stick near Kensington Gardens
Presenting the top five things your selfie stick says about you:
1. I am a tourist -- not that there's anything wrong with that, but I'm definitely, surely not going to even attempt to blend in with my surroundings
2. I love architecture, but I think that famous buildings like Buckingham Palace, the Taj Mahal, the Egyptian pyramids, and so many others would look better if my face were in front of it.
3. I'm not interested in talking to strangers -- even the nice, friendly ones who would gladly take my photo and then in exchange I'd take their photo, and then we'd talk about where we're from and think, wow, this little world really ain't so bad.
4. Seriously, I am so uninterested in asking a stranger for help that I would rather carry a metal stick around with me all day.
5. I truly believe that my metal stick and my arm are more capable than you to take this picture.
Although, with all of the European rain, if only we could figure out a way harvest that selfie stick technology and put it onto an umbrella -- then the tourists would really have it made.
And for the record, Adam and I somehow managed to get awesome selfies anyway, sans selfie stick.