Permanent link
All Posts
01/27/2015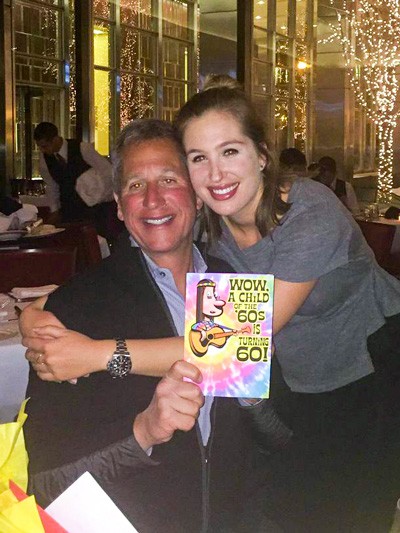 My dad recently turned 60, and it was a beautiful weekend-long celebration. I could be biased, but his life is one worth celebrating. I'm thankful for my dad for many reasons, one of them being that he's taught me so much about life. I wrote him the usual birthday card on his big day, but I don't think even that encompassed how blessed I feel that he's my dad. So in honor of his 60th, I'm sharing the wisdom he has taught me about life.
1. Slow down
While people are pacing from place to place, my dad is captivated in conversation with an acquaintance. My dad is the busiest person I know, but you would never know that because of the way he embraces people into conversation. I consider him a professional schmoozer. It's rare for acquaintances that pass on the street to hold a conversation for longer than a "hello." That's not the case for my dad. He always asks with genuine interest the details of people's lives – their children, grandchildren and professions.
2. Never stop learning
The only times my dad watches TV is when I happen to be watching Family Guy, one of our favorite TV shows. He'll stare at me until I move over. Then, we'll spend the next 30 minutes in hysteria. Other than that, you're guaranteed to find him sitting at the kitchen table catching up on a hefty stack of Chicago Tribunes and Wall Street Journals. He has a passion for learning and staying educated on current events. If I ever have a question, he almost always knows the answer. If he doesn't, his usual response is, "I'm honored you think I know everything, which I usually do."
3. Family first
I'm inspired by my dad's love of family. He genuinely wants to hang out with his children, and it's always a blast when he hangs out with my brothers and me. We're constantly laughing and learning new things about the world. Someday, I want to be the type of parent he has been to us – always making us laugh, being honest and sharing his wisdom.
I'm always approached by people who tell me my dad is [insert good quality]. I respond with a simple "thank you" along with a smile. I don't want to kvell – that's what this post is for – but they're right. And, I'm the lucky one who gets to call him Dad.