Permanent link
All Posts
12/31/2014
I'm back again, for the third year in a row, opening up my Kindle to share with all of you the best of what I've read this year.
There is something to be said about always being able to access the book you're reading through an app on your phone or iPad, knowing that you can visit another world whenever and wherever you choose. These are the books that helped me pass the endless hours commuting on the El, the minutes on the treadmill and those nights when I couldn't sleep. These are the stories that kept me company on lunch breaks, plane rides and relaxing Sunday afternoons.
Looking back, despite binge-watching several shows on Netflix and devoting some commuting time to listening to the Serial podcast, I actually read a lot of really quality stuff this year. Much like my past lists, not all of these books came out in 2014 and they aren't necessarily the best books of the year—though a few of them might make those lists. These are, however, the books I enjoyed reading the most and hope you will too. So, without further ado, here's what's on my Kindle from 2014: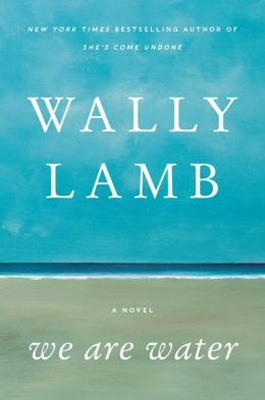 We are Water by Wally Lamb
I was excited to learn that Wally Lamb (author of I Know This Much Is True and She's Come Undone, among others) had a new novel coming out at the end of 2013, so this was the first book I read this past year. It's a long one, but stick with it until the end. It tells the story of one modern family from the perspectives and voices of the various characters. The story is compelling, complex, suspenseful and emotional and the characters are rich and real.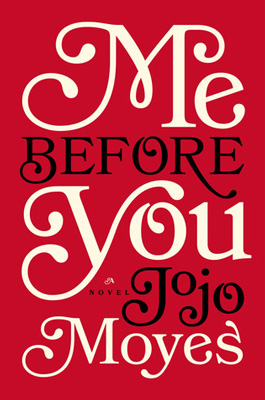 Me Before You by Jojo Moyes
This book got a lot of buzz this year, and I totally understand why. Once you start reading, it's impossible to put down this somewhat heartbreaking love story that takes you on an emotional rollercoaster. I also read Jojo Moyes' new book this year, One Plus One, which was a little bit slower at first, but one I'm glad I kept reading.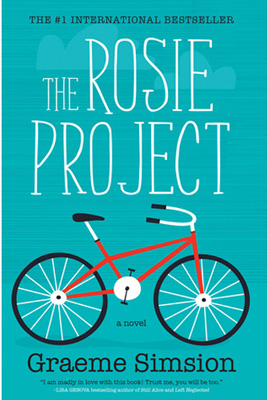 The Rosie Project by Graeme Simsion
So this book was recommended to me by a coworker and I'm pretty sure it was my favorite read of the year. This is the story of a genetics professor who is searching for the perfect wife. It's a quirky, smart and endearing story and I just loved it. The sequel, The Rosie Effect, came out yesterday, and I cannot wait to read it.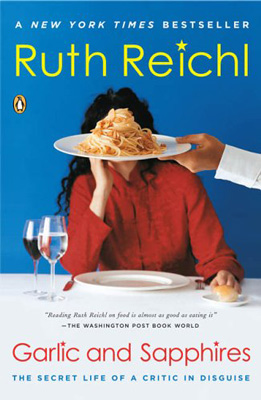 Garlic and Sapphires: The Secret Life of a Critic in Disguise by Ruth Reichl
This one was also recommended to me by that same coworker and was another great read. In this memoir, Ruth Reichl chronicles her time as restaurant critic for The New York Times, when she would often visit the restaurants she was reviewing in disguise, so as to not be recognized or get preferential treatment. It's entertaining and will make you laugh and hungry all at once. Reichl has several other memoirs that I haven't gotten to yet but look forward to reading.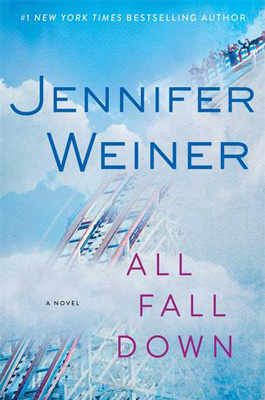 All Fall Down by Jennifer Weiner
I have read all of Jennifer Weiner's books (and even interviewed her back in 2009) so as soon as her newest came out this summer, I downloaded it and got reading. This one tackles a suburban mom's struggle with addiction. It's a little different and slightly darker than some of Jennifer Weiner's other books, but as always, she's created a compelling, engaging story.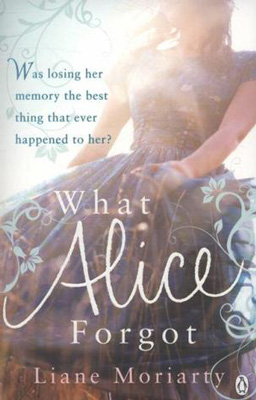 What Alice Forgot by Liane Moriarty
As I celebrated the big 3-0 this year, the plot line of this book intrigued me—a 29-year-old happily married woman who suddenly wakes up at the gym to discover she is 39, divorced and her life has not turned out as she'd hoped. There is just something about the style of Australian author Liane Moriarty's writing that really hooks you. This was the first of her books that I read, but I went on to literally read them all: The Husband's Secret and Big Little Lies were my favorites, but I also enjoyed Three Wishes, The Hypnotist's Love Story and The Last Anniversary. I was honestly bummed when I finished the last one.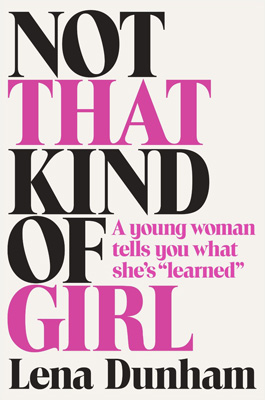 Not That Kind of Girl by Lena Dunham
This is a collection of personal essays by the creator, producer and star of HBO's Girls. In true Dunham style, she shares stories from her childhood, her coming-of-age moments and her arrival onto the Hollywood scene. If you like Girls or are intrigued by Dunham, I think you'll find this series of stories about growing up brutally honest and somewhat relatable.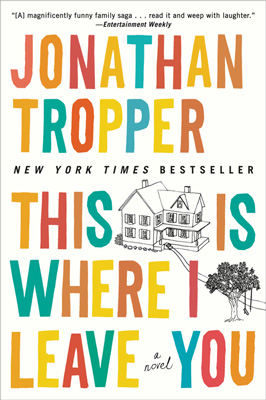 This is Where I Leave You by Jonathan Tropper
The movie trailers inspired me (though I haven't yet seen the movie) to read this novel about a family coming together for the first time in years, to sit shiva after the death of their father. This book is just really good—it's a rich, emotional, sometimes vulgar story and I was sad to leave the characters when I got to the last page.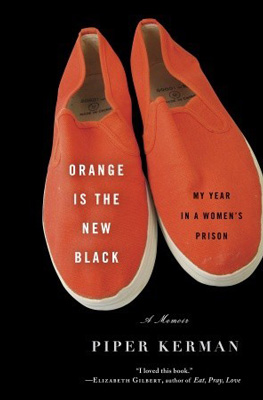 Orange is the New Black: My Year in a Women's Prison by Piper Kerman
As a fan of the Netflix original series Orange is the New Black, I jumped at the chance to interview Piper Kerman before her visit to Chicago next month. I wanted to learn more about the real story of the woman whose experiences and bestselling memoir of the same name inspired the show. Before I spoke to her, I read her book, which recounts the year (2004-2005) she spent in the Danbury Correctional Facility for a crime she had committed 10 years prior. If you watch the show, you owe it to yourself to read Kerman's memoir which is just as engaging, but not quite as extreme as the show. And you'll find the inspiration for many of your favorite characters and plotlines are based in reality.
So, what did I miss? And what should be on this list for 2015? Share your book recommendations in the comments below. Happy reading!