Permanent link
All Posts
08/02/2013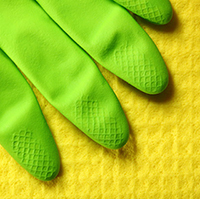 The mess whirls around me, taunting me,
Subtlety grating on my every nerve
I have nowhere to look or step
Thinking is virtually impossible
Except for the incessant downtrodden and angry assaults on my greater incapacity to do anything.
I sink further and further into desperation; feeble attempts to clear the air achieve dismal results, and then
She arrives.
Quietly, without the awareness that she is a lifesaver, she comes.
I apologize for the mess, she shrugs (ah, that feels good)
and gets to work.
Her decisions astound me; 
without my formal housecleaning training, my attempts to clean are trial and error, small in their efficiency
I marvel at her decision to put a towel under the dish rack. Hot water for dishes! I kvell. Of course.
And at once, I become Powerful. Rich. In control.
Life slows down to a pleasurable pace as I watch her work. Life is good, my body reminds my mind, and my eyes relax in their sockets.
The air is clear, I breathe in clean, disgust does not follow me at every step, annoyance has left me behind at every corner.
And I know that every success I have after that, particularly that day, will be be in part to this humble, barely English speaking, young woman, who has cleared my mind, lifted my spirits, and reminded me of the exaltedness of my condition of existence.
The glory of a clean home. And for only $10 an hour, what a bargain, what a mitzvah.
Trying to understand this deeper, I muse: Perhaps that is what we are meant to be in this world.
Us, the small, seemingly insignificant souls compared to the vast greatness of the universe, the heavens and angels and Infinite Wisdom that towers over us, the thousands of years of perspiring humanity upon whose shoulders we ride
Yet we, the present day cleaning women, doing the microscopic things that are the ultimate gateway towards colossal change,
giving Gd the ability to breathe more deeply (so to speak), clearing the air, reorganizing the world so He shines through.
Tiny and almost invisible, yet ultimately monumental, must be the contribution of our scrubbing in this world.