Permanent link
All Posts
03/12/2013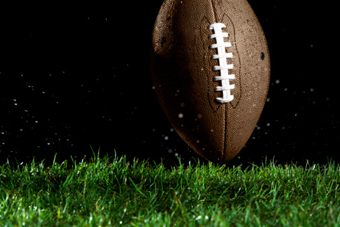 Over the last few years the NFL draft has brought us some great stories— starting with Taylor Mays and Gabe Carimi. Last year, Mitchell Schwartz got all the press, while Alex Hoffman-Ellis and Alex Gottlieb drew some attention, as well. This year, we have Sam Schwartzstein out of Standford. Below is a little bit about the determined Offensive Lineman.
Can you tell people a little bit about yourself?
I'm an interior lineman prospect for the 2013 NFL draft and played at Stanford for the past five years. I'm from Texas originally where I went to school at Carroll High School in Southlake.
What was your experience at Stanford like? 
It was great, had a lot of amazing experiences of going through a rebuilding process of a team going from the bottom of the Pac10 to the top of the PAC 12.
Which Harbaugh did you root for in the Super Bowl?
I was mostly an objective observer, but parts of me wanted coach to win. He is a main reason why I chose Stanford and I thank him immensely for that.
What are your future career plans?
Hopefully, a long NFL career, but after that I want to work in a startup and create a new product or service.
Will you be attending the combine or tryouts? Are you excited for the opportunity?
I will not be attending the combine, but I will be participating in Stanford's pro-day on March 21st. I'm extremely excited for the opportunity and that's all I want, an opportunity to prove myself.
Where do you see yourself lining up in the NFL? 
At one of the three inside positions. I played center the past two years, but was a recruited guard. I have experience at all three spots.
Over the last few years Jewish NFL Offensive Linemen have been drafted high (Gabe Carimi; Mitchell Schwartz). Have you spoken to either of them about their experience? Who is guiding you on your journey? 
I haven't spoken to them, but it is awesome to see their success. I spoke to Mitchell after we played Cal two years ago and it's one of those things where it's cool to catch and meet guys from a similar heritage. The guys who have helped guide me were David DeCastro and Jonathon Martin. They are exceptional players who understand the work it takes to be a true professional.
What was your Jewish upbringing like? Do you have a favorite holiday? 
I come from a split Jewish and Christian house where we practiced both holidays. My dad was Jewish and we often would look for the Jewish athletes out there. It was a prideful thing where a lot of people wouldn't give me the respect in sports because of the last name but it was a driving force to make me work harder to prove the doubters wrong. Favorite holiday would be Passover because my dad makes the best brisket.
Good luck to Sam. We will be watching out for you.
And Let Us Say...Amen.
- Jeremy Fine