Permanent link
All Posts
02/18/2013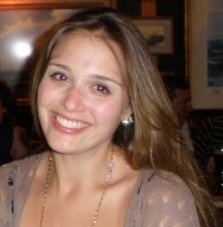 This morning on the bus there was this girl sitting a few seats away from me and she looked amazing. Cute skinny jeans, chunky faux fur jacket, color-blocked black and white purse, perfect bright red manicure, and I thought I spied with my little eye a chunky bejeweled necklace under that faux fur. She was totally decked out, but somehow didn't look completely over the top or crazy. With a glance, I became inspired to push my fashion envelope.
I have come to realize that doing that is a lot harder done than said. I gravitate more towards the classics. Sure I have a fantastic faux fur vest (thanks to my amazing boyfriend) and other trendy pieces that I can pair together, but if I wear my vest, then everything else is totally classic. And, if I were to style someone, I would tell them to do the same thing. If you're going to go bold with one piece of the ensemble, play down the rest. Yet, after seeing this girl on the bus today, it begs the question, should we do away with the rules sometimes and take more fashion risks? Today, I'm casual in skinny jeans, navy suede riding boots, a simple black v-neck sweater and my trusty hunter green Lands End ski jacket. Cute, classic and pretty much on trend, but let's be honest here, no fashion envelopes are being pushed today.
In fact, I recently joined Pinterest (which I'm still working on figuring out) and I think it's great, but my "My Style" board, which is a work in progress, looks a little funny right now because it's pretty much made up entirely of neutral colors. I can talk a good game about fashion risk-taking, but I'm not doing it. Admittedly, my personal style is very much about the classics, with an added surprise here and there, and by no means do I want to jeopardize how I define myself through my fashion, but perhaps from time-to-time it couldn't hurt to engage my fashion alter ego. As they say, "What would you do if you knew you couldn't fail?" If you think about life that way, it seems pretty limitless, doesn't it?
So in honor of New York Fashion Week, which just produced all sorts of glamorous fashion inspiration, and in honor of the new spring season approaching, I am going to use fashion as a metaphor for life and engage my alter ego. You never know, something fabulous may happen!