Permanent link
All Posts
10/17/2012
The leaves are falling, the sukkahs have come down, and TV's fall lineup is in full swing. Today, housewives, matchmakers, and weight-loss contests dominate the airwaves, with just a few scripted shows sprinkled in between, but that's not how it used to be.
Back in the ol' days when I was a kid—you know, pre-smartphones—I used to love to watch the new fall shows, especially the situation comedies. Born in between Generations X and Y, I grew up on a steady viewing diet of Keatons, Huxtables, and the barflies at Cheers. I've always loved sitcoms because they make us laugh and allow us an escape, for at least 22 minutes, from the ups and downs of our crazy lives.
We Jews have a great sense of humor. After all, with everything we've been through, a strong funny bone helps. So I thought this month we could grab some popcorn, kick back in our La-Z-Boys, and point the clicker at my top picks—in no particular order—of funny Jewish characters that have graced the small screen. My criteria hinge upon a certain lovability each of these characters possess and in what sort of light they present their Jewishness. Oh, and they gotta be funny too.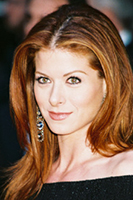 Grace Adler
Will & Grace marked a lot of sitcom firsts. It was not only the first prime-time TV show to portray openly-gay main characters, but it also was one of the first shows to feature a Jewish lead female character. The show chronicles best friends and roommates Will, a gay lawyer, and Grace, a straight Jewish interior designer, and their wacky friends, Karen and Jack. Grace, played by Debra Messing, is a redhead, dubbed a modern-day Lucille Ball. Grace, who has a pervasive Jewish sensibility, peppers her dialogue with funny Yiddish words and references to Jewish camp and her bat mitzvah. Later in the series, she marries Leo, a Southern Jewish doctor, played by Harry Connick Jr. Here's another first: Whereas most sitcoms center around interfaith relationships between Jews and non-Jews, the union between Grace and Leo is the first prime-time sitcom ever to feature a wedding between two Jews.
Alan Silver
If you blinked, you might have missed the show Brooklyn Bridge—which only aired from 1991 to 1993—but those of us who were lucky caught this fleeting gem. Alan Silver (Danny Gerard), a pre-teen Jewish boy, lives in a Brooklyn walk-up in the mid-1950s surrounded by his parents, little brother, and grandparents, including his grandma played by Marion Ross of Happy Days fame.
Molly Goldberg
The Goldbergs, created by Gertrude Berg, was way before my time, but I mention it for historical context because the show portrays the first Jewish characters on what is now considered the modern-day sitcom. The Goldbergs originally aired as a radio broadcast and then was adapted into a TV show, which ran from 1949 to 1956. The show features the home life a Jewish family in the Bronx, with Molly Goldberg (played by Berg), a warm, meddlesome Jewish matriarch at its helm. The Goldbergs, beloved by viewers, were the first Jews many Americans had ever seen—on or off screen.
Ross Geller
Half of the "friends" on the hit show Friends were members of the tribe—Rachel Green (Jennifer Aniston), Monica Geller (Courtney Cox), and her brother Ross Geller (David Schwimmer). I picked Ross, the thrice-divorced paleontologist, because on one memorable episode he attempts to teach his half-Jewish son, Ben, about the meaning of Chanukah. Discouraged by Ben's fascination with Christmas, Ross goes to great lengths to tell his son about the great miracle that happened there. He even dresses in a Chanukah "armadillo" costume to counteract the ubiquity of Santa suits in December.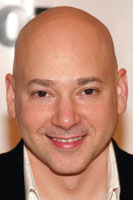 Charlotte York Goldenblatt & Harry Goldenblatt
When news spread that Sex and the City was adding a Jewish character to the ensemble, I got a little nervous. I'm protective of my people and worried the show would play off the ugly "rich Jew" stereotype because the show focuses on themes of wealth and materialism. But thank goodness, I was wrong. Instead, we're introduced to Harry Goldenblatt (Evan Handler), the sweet, bald, and uncouth divorce lawyer, who Charlotte York (Kristin Davis) meets while divorcing her first husband. Charlotte, formerly an Episcopalian, converts to Judaism after learning that Harry had made a promise to his mom on her deathbed that he would marry a Jew. Charlotte undergoes the whole conversion process, culminating with submerging herself in the mikvah (ritual bath). Soon after, she and Harry marry under the chuppah and live happily ever after.
Rhoda Morgenstern
I wanted to be Rhoda Morgenstern, Mary's Jewish neighbor and best friend on Mary Tyler Moore. Of course, the TV series, which aired in the 1970s, ended its first-run episodes the year I was born, but that's what Me-TV is for. A transplant to Minneapolis, Rhoda, played by Valerie Harper, is a single, working woman who talks with a thick Bronx accent and dresses in hippy clothes. Following Mary Tyler Moore, Harper reprised her role on Rhoda, one of the most successful spinoffs of all time. Rhoda tells it like it is and we loved her for that.
Jerry Seinfeld
Did you think I forgot him? I don't think it's legal to compile a list of top Jewish sitcom characters without mentioning the king of `em all—Jerry Seinfeld. Contrary to popular belief, the other three principal characters on the show were not supposed to be Jewish. With all the hateful antics they carried out on the show, I don't mind not claiming them as our own. Most of you could—yada yada yada—recite lines from every episode of Seinfeld, but I thought I'd draw your attention to one of my favorite plotlines. Do you remember, and I know you do, when Jerry's dentist, Dr. Tim Whatley, converts to Judaism, and immediately starts cracking Jewish jokes? He figures now that he's a member of the tribe, he had license to tell our people's jokes. But Jerry's bothered—in typical Seinfeldian fashion—that his dentist had converted purely for the jokes. "And this offends you as a Jewish person?" Jerry is asked. "No," he replies, "it offends me as a comedian."
For a comprehensive list of Jewish TV characters, visit  www.juf.org/tweens/celebrities.aspx.