Permanent link
All Posts
05/29/2012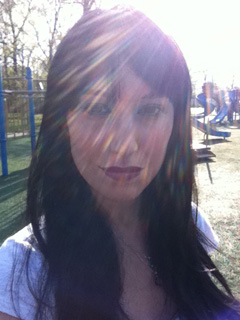 It has been a year since I was tied up, strapped down, locked in.
A year since I finished treatment, a year since I tiptoed out of the shadows and into the sunlight, and a year since I left the hospital for what I hoped would be the very last time.
In the past year, I have chosen to experience the world in oscillating states of hyper-color. These moments are cherished, savored, and readily accessible.
These moments give me strength, provide guidance, and most importantly provide hope.
On Thursday May 10—one year after finishing treatment—we held a Twist Out Cancer fundraiser in Montreal, a city that I called home for nearly seven years. In the last year this community nurtured and supported me in a way that I did not know was possible. With nearly 200 people in attendance, we were able to raise awareness and funds to help further Twist Out Cancer's mission, and perhaps more importantly, I was finally able to say thank you.
As fate would have it, the same weekend Twist Out Cancer touched down in Montreal, Chubby Checker planned to celebrate 50 years of the Twist.
That Saturday night, at the Rialto Theatre, I took the stage with the man that helped inspire a movement, with the man that has been the focal point of my narrative, with the man that has helped show me that "life is not about waiting for the storm to pass but it's about learning to dance in the rain."
As we twisted—cancer moved from center stage into the chorus.
As we twisted—the heaviness of the last year was lifted.
As we twisted—the pain that I endured softened.
Thank you Chubby for being a part of my past—but more importantly a part of my present and future.
Dancing with you was one of the best moments of my life.
You helped me find meaning in the suffering and for that I am incredible grateful.