Permanent link
All Posts
03/23/2012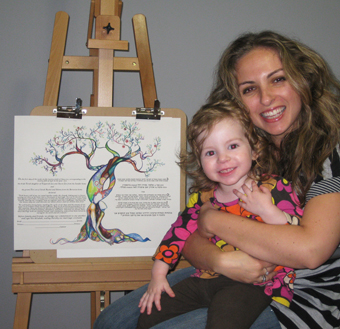 There is a new generation of wandering Jews. We are the child immigrants who came to the U.S. from the Soviet Union during Operation Exodus. We went to Shalom Sunday at the JCC, we and took ballet classes at Ballet Russe, we wore hand-me-downs from our American "volunteer families." We wore more layers than anyone else, talked to our grandparents every single day, ate smoked fish when everyone else ate peanut butter, we learned English and translated for our parents. We had finished pre-school and maybe even the first few grades in Soviet schools where we had learned that our nationality was "Jew." Then we came to America and were told that our nationality was "Russian" and that "Jew" is not a nationality. We were confused.
I can't speak for all of us, but there is definitely a group of Chicago-raised Russian-American-Jews who have spent our twenties in a search for meaning and identity. We graduated from college and went into many different fields. Whatever we did, our Babushkas bragged about it. Some of us stayed in Chicago, but many of us have lived all over the country and even the world and are now entering our thirties with a whole plethora of adventures behind us and many more ahead.
How did our quest start? I know it can't all be explained by our Jewish Refugee identity crisis. We are a part of the generation who graduated from college right in time for the post- 9/11 job drought, which sent many non-immigrant grads to law school or to ashrams in India. But our quest was special. We were brought up by parents who struggled. Many of them, like mine, were former Refuseniks who had lived through hardships which are completely outside of our capacity for relating. They came to this country with advanced engineering degrees, literature, violins and $90 per family member. They started out working in stores and nail salons and factories so we could have the choices and freedoms they hadn't had. They didn't teach us about the stock market, or saving for retirement, and they didn't have savings accounts for our college education, but they managed to help us anyway. Our families lived through our accomplishments and we were afraid of disappointing them, but we also wanted to take advantage of the American freedoms they had provided for us. So we packed up our degrees and went on a search. And they said, "Why are you going?"
In my case, I have lived in New York, Israel and most recently Texas. In Jerusalem I married an Argentinean boy who was on a similar journey and we had a beautiful baby girl. My travels and experiences have not only molded me into the adult I have become, but they have also inspired me and enriched my artwork. I started a business painting modern ketubahs and selling Judaica which allows me to merge my passion for art with my love of Hebrew and Jewish culture. On my journey I learned that who I am doesn't have to be defined by my religion or cultural identity, but it is very much enriched by it. As we raise our daughter I hope that I can infect her with the same curiosity, lust for life and eagerness to explore that my Chicago immigrant childhood fostered in me.
Anna Abramzon graduated in 2004 with a Bachelor of Fine Arts inPainting and Graphic DesignfromThe School of the Art Institute of Chicago.Anna now lives in Houston, Texas creating ketubot (illuminated marriage contracts), designing invitations and art for weddings, and various commissions. You can see her work at http://www.annaabramzon.com/ and www.AAketubah.com.