Permanent link
All Posts
02/13/2012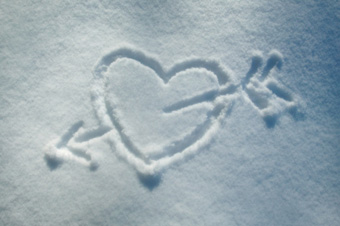 Just like Alex on my new favorite show Happy Endings, I've always loved Valentine's Day—even as a single girl.  Growing up, my mom and dad would buy me a new set of cute pajamas every year and I've always made an effort to exchange cards and chocolate with my single friends. In fact, one year my best friend and I even went on our own Valentine's Day date. Who says chocolates, flowers and a yummy dinner have to be just for couples?
So just because you don't have a date for Valentine's Day this year, doesn't mean you have to sit at home eating chocolates by yourself watching cheesy rom coms. This year, use Valentine's Day as an opportunity to meet that special one—no really, I'm serious. Chicago has a plethora of singles Valentine's Day parties that take place all week/weekend. From Second City to Adler after Dark, there's a party for everyone—even the most cynical at heart.
Unfortunately, I couldn't find any specifically Jewish singles parties, but one of these other parties should catch your fancy:
Solo in the Second City: A Reading Series, Chapter 1
Two Chicago singles discuss their dating lives or lack thereof.
Cobra Lounge, 235 N. Ashland Ave.
February 13, 8 - 9:30p.m.
Anti-Valentine's Day Party 
Local comedians Seth and Kellen host dating and love-themed performances by storytelling group 2nd Story and all-female goth-garage band the Black Belles.
Logan Square Auditorium, 2539 N. Kedzie Ave.
February 14, 8 p.m.
Ladies Night at Soha Comedy 
See love-and-no-love-themed sets by an all-female lineup including Kate Cullan, Kristen Toomey, April Kaprelian, Kate Steit, Caryn Ruby, Megan Gailey, Caitlin Bergh and others.
Sopo, 3418 N. Southport Ave.
February 14 , 9:30 p.m. - 11:30 p.m.
Franklin Tap's Beer is My Valentine 
Spend this February 14 at Franklin Tap, where beer is everyone's true love. Franklin Tap will offer four Valentine's Day beer specials sure to get your heart pumping.
325. S Franklin St.
February 14, 11 a.m. - midnight
Adler After Dark 
Have you been meaning to check out Adler After Dark? This monthly series features beer, wine and appetizers for sale, access to the planetarium's exhibits, unlimited sky and space shows, demonstrations, telescope viewing, trivia and tours.
Adler Planetarium and Astronomy Museum, 1300 S. Lake Shore Drive
Every 3rd Thursday of the month. 6 p.m. - 10 p.m.
If none of these are really your scene, consider hosting a singles Shabbat dinner or party this week. Even if you don't know a lot of single folks, have your couples friends bring along a single friend, ask co-workers and even friends-of-friends and before you know it you will have a whole new crowd of single folks to mingle with at your own home! 
Happy Valentine's Day, everyone!