Permanent link
All Posts
12/13/2011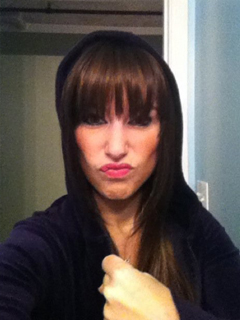 The days leading up to my scan— and the 18 hour wait for results— took a noticeable emotional and physical toll.
We were in a holding pattern— waiting for life to potentially shift— for our worlds to be turned upside down.
This time I felt I had that much more to lose.
My life since cancer has been a state of elevation, of hyper-color vision, and filled with immense gratitude.
My life since cancer has shown me what it feels like to be deeply loved, supported, and cared for.
My life since cancer has been filled with clarity, meaning and fulfillment. 
I didn't want to lose all that I had since been given.
I didn't want to part with this new self, this new state of being, this new life.
As I deliberated over my potential losses, I realized the critical importance of reframing my thoughts in order to get through the wait.
My scan-xiety is a symptomatic reminder that my survival, fight and journey is continuous.
As a cancer survivor, I have to accept that I am and will always be reliant on the system. I am and will always be a part of this community.
It is this system— this community— that continues to keep me alive, that continues to keep me strong, and will be there to brace my potential fall.
This morning I received the news that my scans are clean and that I continue to be in remission.
As I slowly exhale, and tiptoe into celebration, I do so with the knowledge and appreciation of life's fragility.
And it is that knowledge that drives my deep appreciation and gratitude for this community, this experience, this moment.
Thank you for your love, support, and prayers.
I needed you, I felt you, I am grateful for you.