Permanent link
All Posts
11/02/2011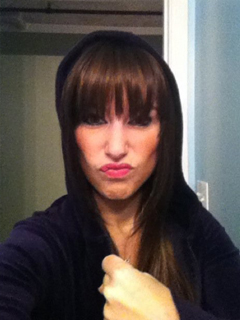 I forgot about you
About the scar I want to repair
Representing the memories I have been trying to forget.
You are elevated, raised, tender
I hoped you would be flat, translucent, invisible.
It was only at 3:00 p.m. today that I remembered you.
You came up in the midst of scheduling appointments, arranging meetings, planning life.
And there you unexpectedly emerged—to remind me that this journey is not a sprint but rather is a marathon.
I need to slow down.
I need to breathe deep.
I need to refocus.
Life loses meaning when led by urgency.
As I prepare to remove the scar that holds the memories of the last 10 months
May I continue to remember that cancer does not define me but is a part of me.
As the scars heal, and my mind quiets—may cancer continue to wait till 3:00—be remembered by accident, and eventually become a profoundly meaningful afterthought.