Permanent link
09/28/2011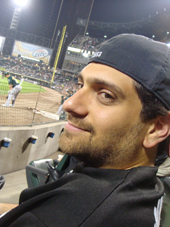 With the Phillies' Joe Blanton headed to the 60 day DL and Placido Polanco going to the 15 day DL they called up Michael Schwimer (no relationship to David or so we think). Schwimer was 9-1 in AAA with 10 Saves and a 1.88 ERA. He had 86 strikeouts in 67 innings.
Schwimer is now finishing the season with the Phillies, but it is yet to be seen if he will be on the playoff roster.
A day after Michael Schwimer got the called up by the Phillies, the Boston Red Sox called up Ryan Lavarnway. Lavarnway, was swinging a hot bat in AAA. This season he has 30 homers between Double-A Portland and Triple-A Pawtucket while hitting .293. He's hit .301 in 55 games with the PawSox. Lavarnway also joined the roster when it expanded.
The third call up was Josh Satin of the Mets. Satin plays all over the infield. According to JewishBaseballNews.com, "Satin is versatile with the glove. He played 57 games at 3B this season, 44 at 2B, 20 at 1B, and another 12 as designated hitter. Though this will be the Hidden Hills, Calif., native's first stint on an MLB roster, he had 6 at-bats with the Mets during Spring Training this year, going 2-for-6 with 1 HR and 2 RBIs."
Good luck to all three players who have a solid chance at starting in the big leagues next year.
And Let Us Say...Amen.