Permanent link
09/12/2012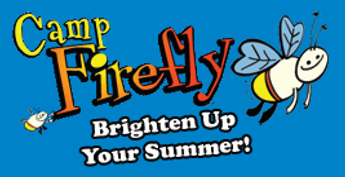 I had my first real camp experience two years ago, as a counselor for Camp Firefly. At Camp Firefly, you spend your days swimming, doing arts and crafts projects, horseback riding, rock climbing, and enjoying gooey s'mores by the campfire. Sounds like your typical summer camp, right? Well, not exactly. Camp Firefly is so much more. Camp Firefly, a program of Jewish Child & Family Services, is a unique, overnight camp experience for children ages 9-16, who have been diagnosed with social disorders such as Autism, Asperger's Syndrome, Social Anxiety, Pervasive Developmental Disorder, Obsessive-Compulsive Disorder, and Non-Verbal Learning Disorder. Camp Firefly is a once in a lifetime experience that enables children with such disabilities to develop social skills, learn independent living skills, build friendships, and leave camp with a greater overall sense of confidence.
Therapeutic services for children with such disabilities are expensive and sending your child to summer camp is often not an option. Financial difficulties should not be the reason children are unable to experience such a magical place like Camp Firefly. That is why Friends of Camp Firefly and myself have put hours upon hours of hard work into making Camp Firefly's Third Annual Fundraiser, Give for the Glow a success. On Sept. 29, 2012, Friends of Camp Firefly will be hosting our third annual fundraiser at Slugger's World Class Sports Bar in Chicago, to raise funds so that children are able to attend summer camp.
Proceeds from last year's fundraiser enabled camp enrollment to increase by 50%. It is my hope that this year's fundraiser will allow even more children to experience what the words "Summer Camp" means. I encourage you to visit www.campfireflyjcfs.com to see photos of campers and learn more about what makes Camp Firefly so special. To make a donation or purchase tickets to Give for the Glow, please visit www.formstack.com/forms/?1102596-xbRDklqirk.
I'm touched and left in awe each summer when children are able to tackle their fears, encourage one another, and just be themselves because of Camp Firefly's carefree, supportive, loving environment. I can't thank you enough for helping make summer camp a possibility for our children!