Permanent link
08/04/2014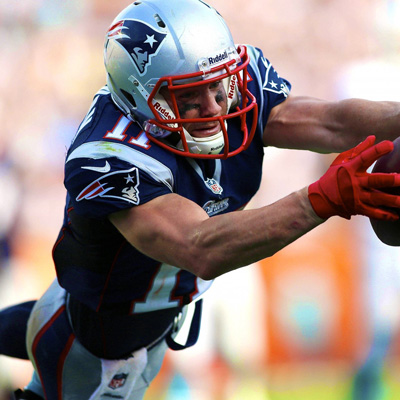 Julian Edelman 
It's been a busy summer of trades and signings for Jewish athletes. Here is an update of the comings and goings around the sports world:
Gal Mekel is coming off a solid Summer League. He was plagued by injuries last season but with the Dallas Mavericks unloading some of their back court, Mekel will have a good opportunity.  
Two other Jewish basket-ballers are headed west. Omri Caspi has been waived after a recent trade with the Houston Rockets. He has signed a one-year deal with his original team, the Sacramento Kings. Jordan Farmar has inked a two-year deal with the Los Angeles Clippers.  
In baseball, Sam Fuld is headed back to Oakland. Fuld began the season in Oakland, but was claimed off waivers by the Minnesota Twins. The trade helps the A's with their bench depth down the stretch as they gear up for the playoffs.  
Danny Valencia is also on the move headed to Toronto. He was on ESPN recently with a great web gem.  
Is New England Patriots wide receiver Julian Edelman headed to NASCAR? Well, he is staying in pro football, but he has recently been seen on the racetrack serving as the pace car driver for Camping World RV Sales 301 Sprint Cup race.  
In hockey, Jason Zucker has resigned with the Minnesota Wild and hopes to be 100 percent after his injury; Mike Cammalleri signed a five-year $25-million deal with the New Jersey Devils; Mike Brown signed a two-year extension with the San Jose Sharks; and Carter Camper signed with the Ottawa Senators.