Permanent link
07/06/2015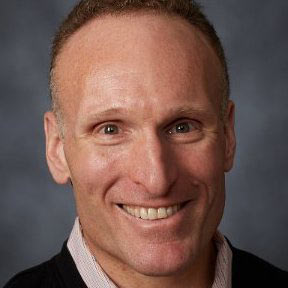 There are owners and there are players, but general managers assemble teams and staffs. Who better to speak with than the president (former general manager) of the Cleveland Indians, Mark Shapiro.
Shapiro has pulled off some amazing moves (highlighted below). What you won't find below, however, is how everyone my age has some love for the Indians because of the movies Major League and Major League 2 (though definitely not Major League 3).
1. How do you get onto the baseball general manager/team president track?
There is not one answer to this question. When you find people who are successful it is because they are so passionate about that job that they are able to differentiate themselves in their highly competitive field. Everyone in baseball is smart. But each individual who is able to take what they are good at and use it to differentiate themselves, that includes players, will find success.
2. What was the best move you ever made for the Indians?
The Bartolo Colón trade was for sure the best transaction (The Indians traded Colón and Tim Drew to the Montreal Expos for Lee Stevens, Brandon Phillips, Grady Sizemore and Cliff Lee). But I think my best move did not necessarily involve players. I have also hired a lot of people for the organization. I believe I empower the right people inside the organization and those moves often outlive the player transactions.
3. You appeared in the movie Moneyball. What was that experience like? Was it realistic?
It was not very realistic or factual. I was the assistant GM at the time when Billy [Beane] was working toward changing the As. However, the book and movie both portray, some importance that has been implemented in baseball by As and Indians.
4. The Indians just drafted Brady Aiken. Are you excited about that pick?
We are very excited. When you look at draft board at any time there are a variety of ways a team can lean. Brady was a tough player to evaluate because of his injury but we were pleasantly surprised who was still available. He is a player with great talent and character. It is a very exciting move for the Indians.
5. How difficult is it to let great pitching like Cliff Lee and C.C. Sabathia go? Do you keep in touch with players you trade?
An organization or GM keeps in touch with different players on different levels. There is a certain level of professionalism within the job that comes to the forefront with every move. I am still close friends with Sean Casey and Victor Martinez. Victor among the toughest because of who he is as a person. My hope is that their time with Indians is part of their foundation and is positive experience in their baseball lives. When players look back on their careers, more than the uniforms or cities they played for, it is the relationships that defined their careers.
6. Do you feel the National League will adapt the designated hitter?
I am not sure that adapting the DH would be the best idea but I do believe that with interleague play happening every day that clearly the MLB needs one set of rules.
7. What was your Jewish life like growing up and today?
I grew up in a Reform household bordering Conservative. Judaism was very important to my parents while I was growing up. We attended a Conservative synagogue and I had a bar mitzvah. It was always a big part of family and culture. Today, Judaism plays into my life through culture and also the values that religion instilled in me.
8. Knowing how passionate Cleveland fans are about LeBron James, if James wanted to sign a minor league contract with the Indians, would you entertain the idea?
This is an impossible question to answer. I am not big on adding unnecessary distractions around the players. I'd have to answer, what is his intent? The reality is, he is 31 years old. I have seen LeBron swing a bat and he should probably stick with basketball.