Permanent link
Why I'm proud to be an American
07/02/2010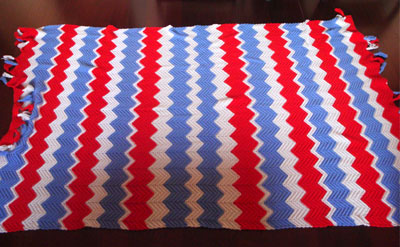 I was born in 1976, the year of the bicentennial, two weeks before July 4. My grandmother crocheted me a gigantic red-white-and-blue blanket, the size of a comforter. I thought of that blanket a couple of days ago when my great uncle passed away. At 97, he was the last of my grandmother's generation. I did not know Uncle Bill very well, he moved from South Bend, Indiana to Santa Cruz, California long before I was born. His sister, my grandmother, spoke about him as if he was the most famous physician in the world. Until adolescence, I thought I was related to the greatest doctor in the United States.
While I'm sure my great uncle was an excellent physician, I don't think my grandmother marveled or knew anything about his technical skills. What was amazing and thrilling to her was that she had a brother who was so incredibly successful.
Both he and my grandmother (and their five siblings) were first-generation Americans. According to family histories, my great grandmother came from Kolomyya, a town in the present day Ukraine, a place conquered by different kingdoms and empires over the centuries.
I am not exactly sure why my grandmother's family moved from there in the early 20th century, probably for better economic opportunity. However, had they remained they would have been murdered in the Holocaust.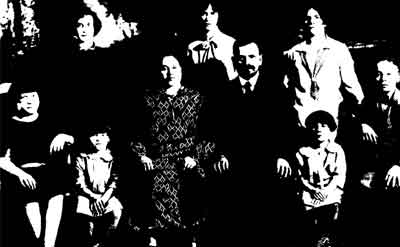 Family photo circa 1927

When my great grandparents came to America around 1910, they settled in South Bend, Indiana. They were extremely poor. My grandmother attended school until she was old enough (age 12 or 13) to drive a truck to and from Chicago to pick up fruit to sell in South Bend. Any extra money that they had went to pay medical bills for my grandmother's oldest sister. Eventually anything else, and it wasn't much, went to support their brother who went to medical school.
My grandmother's siblings have all had children, and the successes that we have achieved in this country would be astounding to the girl who owned two dresses in 1920 in South Bend or to her grandmother in Kolomyya.
I am proud of my family's Jewish roots and proud of the American Jewish community's steadfast and vocal support of Israel. And while I am very proud to be Jewish, and I work every day to show my love and support for Israel, on July 4th I remember my grandmother and think about how lucky I am to be a U.S. citizen.