Permanent link
06/25/2015
Father's Day marked one month since my grandma's funeral. Her passing was the first loss of a close relative that I have experienced.  
Rabbi Steven Mason, the outgoing senior rabbi of North Shore Congregation Israel in Glencoe, explained to my family while we were preparing for my grandma's funeral that a person's emotions during a time of grieving can be like a roller coaster -- one moment you're crying and the next you're laughing at a memory of your loved one.  
He was right. I went through bouts of tears knowing that the Sunday morning brunches I frequently spent at Country Kitchen in Highland Park with my grandma, her caretaker, Elizabeth, and my father were now only memories. Then I would laugh at a memory of Elizabeth not being able to remember something, to which my grandma's response was, "join the club."  
My grandma was an incredible woman. Through her actions, she taught me how to be the best possible version of myself. So I want to share three lessons I learned from her.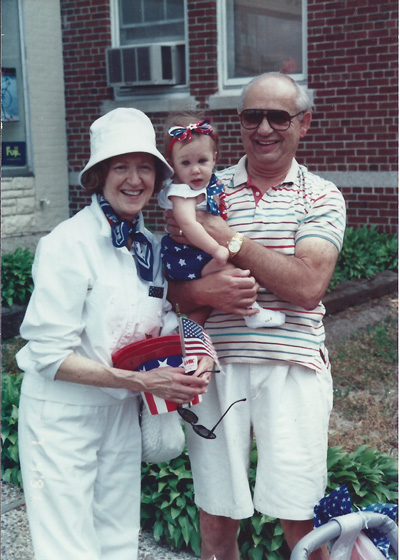 Lesson One: Family is everything   
My grandma's world revolved around her family. She loved nothing more than to spend time with us. Through her genuine love, she's influenced me to spend more time with my family and be grateful for every moment I spend with them.  
Lesson Two: Embrace your femininity and never stop learning   
Even during her later years, my grandma never ceased to astound me with her impeccable sense of style, witty remarks, and thoughtful responses. She not only dressed with style, but she was also humbly brilliant. She's inspired me to be thoughtful in how I dress and act, so I always present the best possible version of myself.  
Lesson Three: Smile and laugh with life  
Every single time I saw my grandma, she was laughing and smiling. She handled with grace the twists and turns of her life. I'm so grateful to have watched this amazing woman face adversity with poise because she taught me that my reaction to life's curveballs is what defines me.
Thank you, Grandma, for being a model of who a woman should be and for teaching me to never stop loving, learning and laughing.