Permanent link
03/08/2012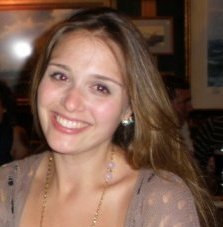 Last month I promised to write about men's spring fashion for my March post. I'm actually postponing that to next month and instead, I'm writing about dining in Chicago. I know this probably sounds like a generic and over-addressed topic, but I actually think it's interesting – the culinary experience in Chicago is so unique. I'm fairly well-traveled and I truly believe that Chicago has the best restaurants out of any city I've visited. Even my many dining experiences in New York City haven't measured up. And my favorite part about dining out in Chicago is that it's not just the food, it's also the neighborhoods that enhance the eating experiences. Take for instance neighborhood sweet spot, Sweet Mandy B's. My boyfriend and I have recently fallen into the habit of taking a walk over there on the weekends from my Lincoln Park apartment to share a piece of their homemade fun-fetti cake. Literally the best cake I have ever had in my entire life. Even better than NYC's Momofuku Milk Bar's birthday cake truffles – and that says a LOT. We've grown accustomed to grabbing a bite of authentic Jamaican cuisine at Ja Grill or Greek comfort food at the Athenian Room, both charming, cozy, exceptionally tasty and within walking distance of my place.
Last Friday, we decided to walk into The Purple Pig on a whim and as usual, the atmosphere didn't disappoint. Yes, crowded, yes there's a long wait, but everyone's nice, the service is fast, the food is phenomenal, and the location is perfect for a fun night downtown.  Last night, I went with a friend to Tavernita, recently opened by the same people as Mercadito, one of my all time favorites. Both of us eating there for the first time, we were extremely impressed by the Spanish tapas-style restaurant. The vibe was trendy yet very comfortable, the wine was delicious and inexpensive, and the food wowed. I'm definitely going back. On top of it all, the location is perfect, right in the middle of all the action.
Chicago does a great job with its restaurants because they consistently play off of the neighborhoods they're in, adding to the overall dining experience. The Lincoln Park establishments fit into the casual and residential vibe of the neighborhood and the downtown restaurants tend to be more bustling and energized. I've only used two neighborhoods as examples, but no matter where I am in this city, I have found that I always leave satisfied.
My boyfriend and I were on a double date at Coast Sushi in Bucktown (the "Tuna on Top" special maki roll was ridiculously good) last Saturday with friends from Arizona and Georgia. They are only living in Chicago for about a year and a half for work and have made a point to eat at as many Chicago hot spots as possible. Every time I see them, they're talking about the last amazing restaurant they tried and they are such fans of Girl and the Goat, and its West Loop location, that they make their next reservation at the host stand immediately following their meal, like making a dentist appointment.  
People from all over agree, there is nothing like eating in the Chi.
What are your favorite eateries?