Permanent link
Chow time just got better
03/07/2011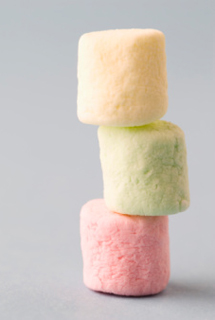 I'm not sure how campers are called to meal time these days. I know most of the kids do not wear watches (they all have cell phones with which they check the time), so I'm not sure of how CHOW TIME is announced.
I do know that this summer at the JCC Camp Chi in Wisconsin I will be leading an extraordinary summer experience for budding culinarians. I also know that the CHOW will be anything but the usual camp fare.
This is my kind of camping! Sure, there will be swimming, hiking, cookouts and all of that outdoorsy stuff, but the part that I like will be in the kitchen. There, we will create some great treats that the campers can enjoy and recreate at home. We're cooking, baking, marinating, sautéing and learning how to produce healthy meals.
Ahh—I can see it all now. Young, eager and hungry campers visiting the local farms in Wisconsin, getting in touch with their inner farmer, seeing how vegetables and fruits grow, picking produce and then hustling it back to the ole camp kitchen for an afternoon of cooking.
We'll bake bread; make salads, soups, kabobs, cakes and cookies and more. It's going to be a great summer at Culinary Kids Camp—JCC Style.
I will teach my fellow young foodies the basics of Farm to Fork foods and how to avoid processed ingredients.
My campers will learn how to work together as a team to create spectacular foods; they will learn life skills and knife skills and how to create their own recipes.
Camp sure is different from when I was a kid and even from when my kids were campers. Sure, we'll hang out and do the campfire thing—but at the JCC Culinary Kids Camp it will be with homemade marshmallows.
A Taste of Strawberry Sorbet
Prep time: 5 minutes
Cook time: 10 minutes
Chill time: overnight
Total: 1 day
Yields approx. 1 ½ quarts
2 cups water (bottled water makes a tastier sorbet
1 ½ cups sugar
1 tablespoon dried lavender flowers (optional)
5 cups fresh or frozen strawberries (at JCC Culinary Camp we will use fresh, of course!)
1 tablespoon lemon juice
1. Heat the water, sugar and lavender in a medium saucepan over low heat until the sugar has dissolved. Transfer the water mixture to a bowl and chill completely.
2. Once cooled, strain out the lavender if using. Stem the strawberries and puree them in a food processor or blender. Add the lemon juice and sugar syrup and blend thoroughly. Chill the mixture until it is very cold.
3. Process the sorbet mixture in your ice cream machine following the manufacturer's instructions.
4. Transfer the sorbet to a covered container and store in the freezer.
Strawberry Marshmallows
(Perfect for Passover and JCC Campfires)
Pareve
Yields one 13x18 inch pan
1 cup potato starch
8-10 ripe strawberries, or frozen (about ¾ cup)
1 vanilla bean scraped
1 1/3 cups cold water
2 ½ cups sugar
¼ cup honey
3 tablespoons gelatin
6 egg whites at room temperature
1 teaspoon rosewater, optional
¼ cup kosher for Passover powdered sugar mixed with ¼ cup potato starch
1. Line a 13x18 inch sheet pan with parchment and sprinkle heavily with potato starch and set aside.
2. Purée the berries in a blender. Scrape a vanilla bean and stir the seeds and pulp into the strawberry puree.
3. Place ⅔ cup of water, sugar and honey into a medium saucepan and bring to boil over medium heat until the mixture reaches 265 on a candy thermometer.
4. While the sugar is cooking, sprinkle the gelatin over the remaining ⅔ cup of cold water and let it soften.
5. Whip the egg whites until they form stiff-glossy peaks. Pour the sugar syrup along the side of the bowl with mixer on low into the whites; add the gelatin and beat for an additional 3-5 minutes until the mixture is combined.
6. Fold the strawberry puree and rosewater, if using, into the egg white mixture. Turn out into the prepared pan. Dust with additional potato starch and powdered sugar. Allow to sit at room temperature for several hours before eating to allow the marshmallows to fully set.
7.  The marshmallows will keep, covered at room temperature, for about 1 week.