Permanent link
11/21/2012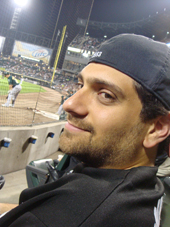 Normally we tackle the top 10 college and top 10 pro basketball stories to watch this season. Due to time and numbers we have decided to combine them. Ball is back and The Great Rabbino is excited.
10) Day School to the College Game
With two former Jewish day school players in the NCAA; Aaron Liberman (Northwestern) and Jacob Susskind (Maryland) has JewBall become a legitimate thing? I will keep a close eye on both prospects.
9) Farmar Far Away
Will we ever see Jordan Farmar back in the NBA? Does some team need a point guard or is this move to the international scene long term?
8) Pastner's #17 Memphis Tigers
How good can Memphis be? Pastner is finally out of Callapari's shadow, now what does he do with his own recruits.
7) Can Jake Cohen Make a Statement
Last year Jake Cohen led Davidson to the Tournament. They lost a tough game in the opening round, but Jake became a star. Can he create even more buzz and eventually win in the tournament and get some NBA team to notice him?
6) Short man, Big Task
The Detroit Pistons are bad. Can Lawrence Frank make them good? Seriously, if he does he has to be coach of the year. 
5) From Mark Cuban to Micky Arison to ?
The last two NBA champions have been teams owned by Jews. Can we make it three in a row? 
4) Larry Brown is Back
Can the new SMU coach bring the Mustangs some wins? Can he take another team and turn them around?
3) Influx of Israeli's into the College Game Gone Bad
Over the last three years the NCAA basketball has seen three (that I know of) Israelis come over to the states; Nimrod Tishman (Florida), Hen Tamir (Jackson State), and Noam Laish (Maine). All three are gone. Will any other Israelis bring their talents to the States after these 3 failed experiments? 
2) How will David Stern's eventual departure affect the NBA?
With Stern announcing his retirement in 2014 will he have one last final imprint to make and will it make a difference on the NBA's future.
1) Omri Casspi's NBA Future
Casspi came into the league and captured not only Jews attention but the attention of the league. Since his rookie season Casspi has been slipping. Will he be able to bounce back?
And Let Us Say...Amen.
- Jeremy Fine