Permanent link
01/02/2013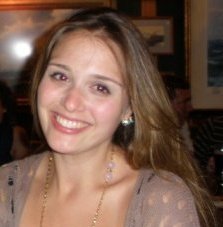 Oh winter, such a tricky fashion season. I always find that I'm more creative and spirited with my fashion over the summer. Fun colors, light weight fabrics, etc. Well, I digress ... back to winter. While maturing and getting older, I have refined/streamlined my style and I have found that during winter, a few key fashion elements are helping me get through the cold and dreary weather (only three months to go!). Here are my tips for relatively simple, yet fashionable, winter style.
Buy several black layering pieces. I have found that owning many black layers to mix and match with each other and other pieces is a) easy b) allows for a variety of outfits and c) always looks sophisticated. Try a short-sleeve black cashmere T (Bloomingdale's has a great cashmere selection) over a crisp white button down shirt - I did this yesterday (Clueless style!). The next day, go for a black T or tank under a thick and cozy black duster cardigan. Perhaps belt this one with a pop of color. As always add some punch to black with a couple colored or metallic accessories.
You can never own too many pairs of knee-high boots. Most Chicago fashionistas have already figured this one out, but I simply want to emphasize the point. I own at least five or six pairs in different neutral colors and I'm not done! Whether over jeans or tights, day-after-day these are fashion life-savers. For affordable and comfortable boots, I love Enzo Angiolini. For a lux option, go for Stuart Weitzman.
Use accessories, but sparingly. Summer is great for layering on the bangles and beads, but I find that winter fabrics are so rich and cozy, you should draw attention to your clothing and simply accent with a few key accessories each day. I stick to two or three max. There is no need to distract too much from the lovely cashmere, velvet, wool, leather and fur (or faux) of winter.
Stock up on scarves and pashmina shawls. They keep you warm outside and stylish inside. I find that choosing complementary scarves to go with my outfits works fashionably inside and outside the office and keeps things interesting. 
I hope this is helpful information as it has certainly helped me! You can follow me on Twitter @mrweilstyle and feel free to reach me at michellerweil@gmail.com if you're interested in styling services or tips.