Permanent link
01/15/2013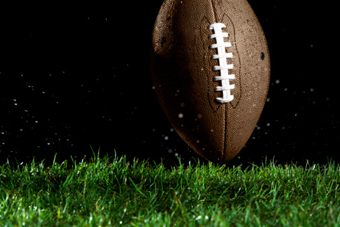 There are not too many great Jewish NFL moments to write about, the highlight being Adam Podlesh's two-point conversion. Most of our great Jewish NFLers are Offensive Linemen (we are not complaining). Here is how everyone checked out.
The season began without David Binn, Sage Rosenfels, Kyle Kosier, Adam Goldberg, Igor Olshanksy, and Greg Camarillo on NFL rosters. Camarillo did find his way onto a team, signing with the New Orleans Saints during the season; he finished with four catches for 44 yards. 
Gabe Carimi was one of the bigger stories of the Jewish sports year, but unfortunately for being benched. The Bears OLine struggled and Carimi was a part of that. We are still big fans and hopefully with a healthy off-season he can come back better than ever. 
Brian De La Puente had a nice season blocking for Drew Brees and a slew of RBs in New Orleans. He started all 16 games for the Saints.
Mitchell Schwartz, a top draft pick for the Browns, started as well. Looks like he and Trent Richardson were good finds for a struggling team.
Erik Lorig scored his first NFL touchdown. He started seven games for the Bucs and had 12 receptions for 83 yards.
Antonio Garay had only one sack in his 16 games. He did however keep up his amusing Twitter account @antoniogaray71.
Julian Edelman (while I know some people hate that I include him) had 21 receptions for 235 yards and three TDs. He also continued to return some punts and kickoffs returning one punt for a TD. He ended the season on IR.
Taylor Mays played in all 16 games and should appear in the playoffs for the Bengals. He had 22 tackles.
Adam Podlesh had another solid season for the Bears. He averaged 42 yards per punt with 34 inside the 20. He also scored a nice two-point conversion.
And we have decided to give Geoff Schwartz the TGR NFL Player of the Year Award. Granted Schwartz did NOT start on the Vikings OLine, he was a vital part of their blocking scheme. Which as we all know led the way for Adrian Peterson to have one of the greatest and historic seasons of all time. They protected Christian Ponder as well. Congrats the Schwartz.
Another bizarre year in the NFL. Keep an on eye on Mays and Schwartz in the playoffs.
And Let Us Say...Amen.
- Jeremy