Permanent link
All Posts
06/10/2008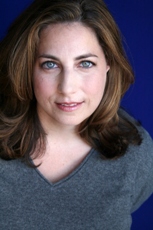 Stacey has good taste and great recipes
When people ask me what I love most about being Jewish, the images flash before my eyes.
Succulent slices of slow cooked brisket, moist with rich tomato-y gravy. Latkes, crisp on the outside, melting in the middle, with applesauce and sour cream. Light as air matzo balls, floating in a pool of golden chicken soup, dense sweet noodle kugel. After all, I'm the girl who, when asked what she wanted for her third birthday dinner, answered "brisket and farfel!" 
I mean, yes, of course I love being a part of a religion that allows so many different ways to worship, that holds such a long tradition of philanthropy and artistry, that has such interesting traditions and rituals. Even though I have never been particularly observant, I chose Brandeis as an undergraduate in large part because the school represented the best of educational excellence and social activism. Getting all the Jewish holidays off didn't hurt my feelings, either.
But while my matriculation there did wonders for my Yiddish vocabulary, it didn't make me any less secular. For me, someone whose upbringing always felt a little bit Jew-ish, as opposed to really Jewish, food is where I have always felt most connected to my people and my history.
Don't get me wrong, my family isn't non-practicing, we just have our own style. We may not have belonged to a temple, but my sister and I were both bat mitzvahed, we just did it with a private tutor instead of Hebrew school, and with a borrowed Torah at our weekend place instead of on a traditional bimah. And for mine, a Chinese buffet luncheon to follow. We share the major holidays with friends and family, choosing readings from books in the living room over synagogue services. Our Passover seders may be brief, but they have deep meaning and we take them seriously, adding our own traditions over the years.
But always, the celebration centers on food. Apples and honey on Rosh Hashanah, blintzes to break the Yom Kippur fast, tzimmes on Passover. I am an accomplished home cook, and while my regular dinner parties are likely to be based in French or Italian peasant cooking, my Jew food is pretty spectacular, thanks to my paternal grandmother, Jonnie, who shared her knowledge, her recipes, and her love through the holiday dishes she prepared.
Food, both the specifics of traditional recipes, and the generic feeling of gathering friends and family around the table, is always at it's core a Jewish experience for me. Breaking of bread, or matzo where appropriate, sharing of stories, the sense of unity created around a dinner table, this is where I feel the most direct link to our shared past. I have always believed that when a people have been forced in their history to work hard at maintaining community, bringing people together for meals becomes an essential part of how you keep faith.
When I was first contacted about contributing to Oy!, I immediately suggested this column. A way to celebrate food and food people, through essays, reviews and interviews. A way to remind us all that whether it is a corned beef sandwich handed over by the incomparable Gino on the line at Manny's Deli, or Grant Achatz's  24 course tasting tour at Alinea, Jews will want to know what is good, where to go and what to order. After all, I have never sat at a meal with any group of Jews, secular or deeply observant, where the conversation didn't eventually get around to where the next meal would be!
And if you're really nice to me and the other contributors to this department, we might even share our grandmother's recipes.
I'd love to hear from you if you have restaurants you'd like us to review, recipes you are in search of, Jewish chefs or restaurateurs you'd like to see profiled…just drop a note to info@oychicago.com and we'll see if we can't accommodate you.
Nosh of the week:  For your next barbeque, head over to the Vienna Factory Outlet at the corner of Damen and Fullerton to pick up your dogs. My family has always used the 5 to-the-pound natural casing dogs, which for me taste of summer and love. Be sure to score them about three times on each side before grilling, and keep them moving over direct heat until they are a nicely burnished mahogany all over. Whether you like a traditional Chicago dog with mustard, relish, onion, pickle, sport peppers, tomato slices and celery salt, or just plain on a really good bun, these meaty beauties are incomparable.
Yours in good taste,
Stacey Ballis