Permanent link
All Posts
05/04/2010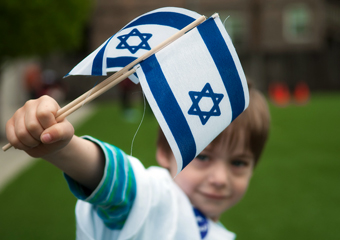 City Walk. Photo credit: Eric Devir
More than 10,000 spirited people came together at seven different locations throughout the Chicago metropolitan area Sunday for Israel Solidarity Day featuring the Walk with Israel. The event, which celebrated Israel's 62nd anniversary, featured six-kilometer walks, the festive beats of the King David Drummers, along with other entertainment and food at each location.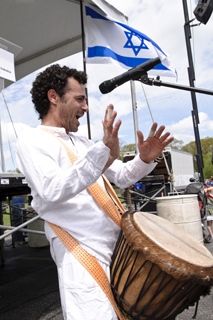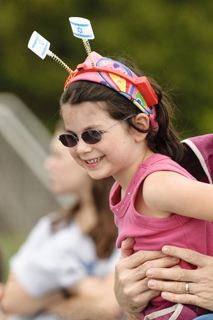 North Suburban Walk. Photo credit: Bob Kusel
This year, participants had a second reason to celebrate—the day also marked the 150th birthday of Theodor Herzl, the father of modern Zionism. Beautiful weather also gave participants a reason to come out and celebrate.
"It's been an amazing experience, to see all these people out enjoying a beautiful and sunny day, getting ready for the activities and to walk, there is nothing more than we can ask for," said Kim Frankenthal, who co-chaired the day's events along with her husband, Stuart. "Israel is something that has always been special in our hearts," Stuart Frankenthal added. "We've traveled many times, it's our homeland and that's what is important—we have a homeland to go to."
All of the money raised at this year's event will go towards "Supplies for Success," a program that provides students in JUF's Partnership 2000 Region of Kiryat Gat-Lachish-Shafir with basic school supplies like pencils, pens, paper and backpacks.
"I love Israel Solidarity Day because it's a way to celebrate our homeland," said Igor Kravchenko, 24, who attended the Northwest Suburban Walk in Buffalo Grove with Russian Hillel. "Aside from a great way to spend a Sunday, I think it's a very great cause. Am Yisrael Chai!"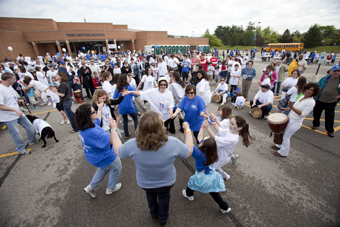 Northwest Suburban Walk. Photo credit: Steve Donisch
Lee Lazar, chair of the Near West Walk, said he loves the annual event because "it's a wonderful day for the community to come together in support of Israel and a great day to spend with my family and the [families] in the community...to just really have some enjoyment in support of a cause and in recognition of something that means a lot to us. I'm always going to be involved in Israel Solidarity Day, I love it!"
Congressman Jesse L. Jackson, Jr. gave remarks at the South suburban walk in Flossmoor. "The south suburban Jewish community has always spoken loudly for Israel with one passionate, unified voice and it has been my honor to be your megaphone in Washington for the past 15 years," he said. "As you know, I have always stood as a champion of Israel in the Congress. And now, more than ever, our support for her must be unwavering."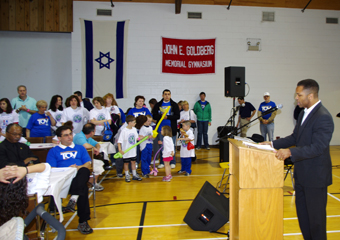 South Suburban Walk. Photo credit: Aaron Cohen
Congressman Mark Kirk shared the following remarks in Highland Park: "…We have an unbreakable alliance with the State of Israel…the foundation for our alliance with Israel is not based in the State Department, it is not based in the defense department, it is based with the elected representatives, Democrats and Republicans, who will stand with the State of Israel."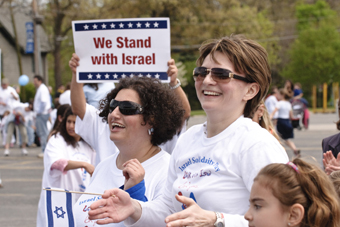 North Suburban Walk. Photo credit: Bob Kusel
North Suburban Walk. Photo credit: Bob Kusel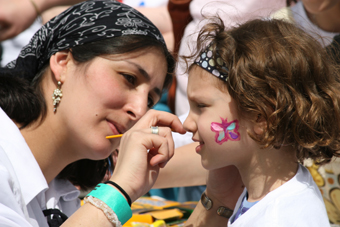 Skokie/Lincolnwood/Rogers Park/Peterson Park Walk.
Photo credit: Brian Houck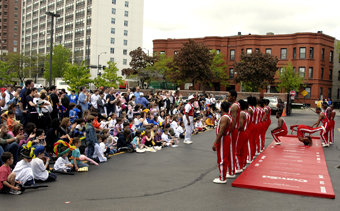 City Walk. Photo credit: Lindsey Bissett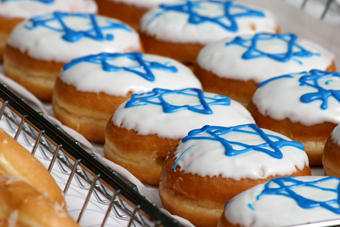 Skokie/Lincolnwood/Rogers Park/Peterson Park Walk.
Photo credit: Brian Houck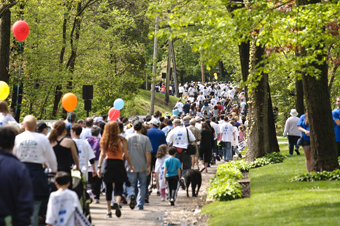 North Suburban Walk. Photo credit: Bob Kusel