Permanent link
All Posts
11/03/2009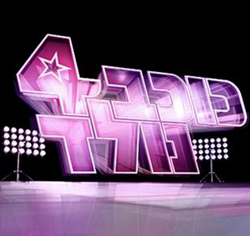 This Wednesday night (Nov. 4) Chicagoans will have the rare opportunity to get a glimpse into Israeli culture—free of charge! Three former contestants of " Kochav Nolad/ A Star is Born," Israel's version of "American Idol," will perform "Israel: Sing it!!! A Concert Honoring Yitzhak Rabin's Legacy of Peace and Tolerance."
The concert, presented by USD Hagshama and The Petach Tikva Committee of Chicago Sister Cities International Program, starts at 7 p.m. at the Chicago Cultural Center, 78 E. Washington Street.
I got a chance to sit down with the show's talented young Israeli artists yesterday as they arrived in Chicago—the last stop on their three week tour of the US—to learn a little bit about each of their lives and music careers,  and how being on one of Israel's most popular television shows made them instantly famous!
Israela Asago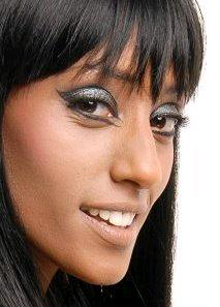 "My family came from a small village in Ethiopia. Before I was born, they escaped and decided to make aliyah to Israel," says Israela Asago, a competitor on the fourth season of "Kochav Nolad." The singer, who will soon be turning 28, says she has been singing since she was four or five years old. She is currently working on an album of pop songs and consistently touring with Israel's top artists.
Moran Gamliel
Born in Israel, 29-year-old Moran Gamliel says he has been singing for as long as he can remember. He began his own band in high school and then served in the IDF's Educational Music Corp. in what he calls a "military band." After the army, Gamliel decided to try out for "Kochav Nolad" and made it to the semifinals. He released his first album shortly afterwards and currently has two songs in the Top 10 in Israel, one of which was number one. He describes his music as "soft rock and a bit of pop." Check out one of his songs here.
Boris Soltanov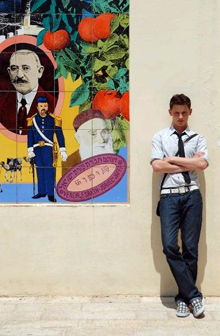 Born in the Former Soviet Union, Boris Soltanov came to Israel at the age of 12 when his family decided to make aliyah. A musician from a young age, Soltanov, now 26, joined a band in high school and his music career took off from there. Though a teenage immigrant, Soltanov mastered Hebrew, joined the IDF and managed to break into the Israeli music scene at a young age. "In the middle of my army service I saw this commercial about this show, it was the first season," Soltanov says. He tried out, made it to the semifinals of the first season and became part what quickly became the most popular show on Israeli television. He describes his music as "pop, but also classic. My roots definitely still are there."
For all three of these singers, being on Israel's version of "Idol" has opened up many new doors, including the opportunity to tour the US, visiting many cities for the first time.
"We're excited because it's a beautiful opportunity for us to see different places in our tour," Soltanov says. "We're blessed, I will say, to perform to show ourselves and still see the world. One of my main reasons to come here was to use this opportunity to travel a little bit and to see the US."
According to the singers, tomorrow night's show will be a bit slower paced and more acoustic than the regular concert these artists perform around the world—which features more upbeat, high energy pop music—but the message is still the same.
"The whole idea is just to bring today's Israeli music to show this Israeli culture which is not really known to most of the people around the world," Soltanov says. "Even if we're performing in front of Jewish students, still people all around the world are not really familiar with Israel. We're trying to bring this little bit of an educational message (to people) that (Israel) is much more than desert or those crazy things that they're hearing in the news.
The main message is to show a different Israel--you know what, to show the real Israel."
During the show, the three artists also share their personal stories and answer questions from the audience following their performance.
"We still do what we love to do," Asago says, "we sing!"
Cosponsors for Wednesday's concert include: American Zionist Movement, Birthright Israel NEXT, Chicago Sister Cities International Program, Consulate General of Israel, Israel Aliyah Center, The Israel House, JCRC's Israel Initiative, Jewish Agency for Israel, Jewish United Fund/Jewish Federation of Metropolitan Chicago and USD/Hagshama.
Questions? Contact Aimee Weiss at  aimeew@jafi.org or check out the event on  Facebook .