Permanent link
All Posts
08/14/2012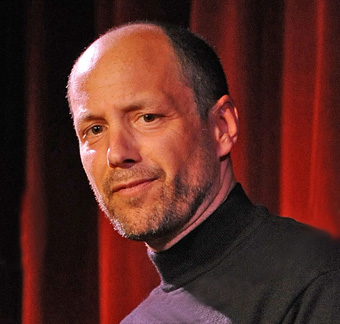 Michael Dorf, CEO and Founder of City Winery in New York, is bringing his popular concert venue and winery to Chicago's West Loop.

"Chicago's [a great] if not better, a city for what we want to do," Dorf said. "There's an incredibly passionate food and cultural scene here. I'm constantly amazed at how veracious people eat and drink."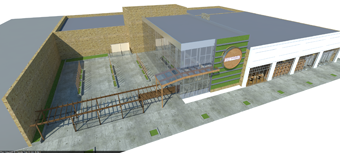 The new, 33,000 square foot Chicago facility, which opens mid-August, is located at 1200 W. Randolph Street. A former refrigerated food distribution warehouse is being transformed into a contemporary winery producing more than 20 in-house wines, a restaurant and bar serving small and large plates meant for sharing and wine pairing, private event spaces, an outdoor event space and a performance venue that will seat 300 with beverage and dining service.

"This is our 2.0," Dorf said. "We learned a lot in NY...Everything [in Chicago] is improved."

For example, City Winery Chicago will feature a tap wine system, where some of their wines will skip the bottle and go directly from the barrel to the glass, a green and efficient way to serve wine. In addition to their in-house wines, City Winery Chicago will also have a wine list of over 400 different wines from all over the world.

"We will bar none have the largest selection of Israeli wines in Chicago," Dorf said, noting that the wine industry in Israel is "exploding." "We're very proud of Israel's wine industry."

According to Dorf, 15 percent of the wine produced at City Winery Chicago will have OU Kosher certification. They also have a special Shabbos tank with a timing system set to work on fermenting without being touched. Though they won't have kosher food as an option on their regular menu, they will have the ability to bring in wrapped kosher food upon request.


In addition to an eclectic mix of some respected names in pop, rock, jazz, blues, and world music, the concert lineup for City Winery Chicago also includes many Jewish and Israeli musicians and artists like Asaf Avidan, an Israeli-folk musician and David Broza, an Israeli singer-songwriter and guitarist. Jewish Comedian Lewis Black will officially inaugurate the venue with a five-night engagement Aug. 15-19. Music, spoken word and comedy will be presented 20-25 nights per month.

There will also be a weekly Sunday Klezmer Brunch, a popular event at City Winery in N.Y., which joins musical performances by local klezmer bands like the Chicago Klezmer Ensemble, Maxwell Street Klezmer Band, Jutta & the Hi Dukes and more, with a menu of schmears, scrambles, and Nova Scotia salmon. The first Klezmer brunch will take place Aug. 19, from 11 a.m. to 2 p.m.

City Winery Chicago's Jewish inspired lineup stems from Dorf's love of Jewish music.

"I can't help that part of my DNA," Dorf said. "I've been a music promoter for 25 years and somehow early on I got really into Jewish music. I love Jewish music. I've always felt a connection to the lineage through the cultural parts of what we do."

For more information or to purchase tickets, visit www.citywinery.com.