Permanent link
All Posts
02/21/2012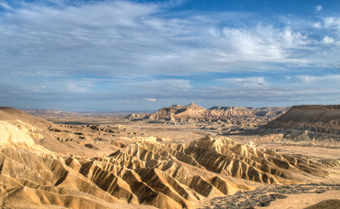 Why do we go to Israel? What exactly is it that draws us there?
On the airplane, somewhere between Madrid and Tel Aviv, these were the questions I penned in my journal. For the next ten days, I tried my best to write every new word, every smell, and every question. For some I expected answers, and for others, I thought it best to watch and wonder.
Traveling to Israel with Shorashim is like taking a crash course in contemporary Jewry. The minute we stepped off the plane, classes began. We were immersed in the subjects of cultural Judaism, historical and modern Zionism, and contemporary Israeli life. Fortunately, we had an excellent guide and a group of six amazing Israelis who not only acted as tutors, but as companions and friends.
Like many others in our group, I was coming to Israel with my own, somewhat dissolute, Jewish background. I knew that part of the reason Birthright exists is to reestablish and redefine the importance of this Jewish narrative. Knowing this, I tried my best to expect little and anticipate much. I took pages of notes and hundreds of pictures, and I tried to ask the right questions.
It is amazing that such a small piece of land has been the focus of Western history for the past 3,000 years. As we bussed from Tel Aviv to the Golan Heights to Jerusalem to the Negev, and back again, I tried to pay attention to why. The trailhead for the hike by the Jilabun in the Golan Heights winds its way through old, shelled-out Syrian barracks, then working its way into a valley with waterfalls, cool shade and other natural wonders. Some of the hottest temperatures in Israel are recorded near here, though Israel's only ski resort is just a short drive away.
The same went for our hike in the Negev at Ein Avdat. Ibex wandered the cliffs high above. The water at the base of the canyon was cool and calm. The soil for miles in all directions is dry and arid, though through experimental agricultural projects, Israelis have found ways to cultivate the land and make it fruitful.
Perhaps the most significant moment on the trip was the morning we woke up at 3am and drove to the base of Masada, which starts at Dead Sea level and stretches an astounding 1,400 ft. into the air, though it only makes it a few hundred feet above sea level.
We made it to the peak just in time for sunrise, which was contemplative and misty. The Dead Sea glimmered to the east, and we all suspected some profundity in our accomplishment of having made it to this point. A few of those in our group decided to pocket a few rocks from the mountain to commemorate the moment. Noting this, our guide paused and said: "It is okay for you to take a piece of this land, but by doing so, you are making a promise that you will one day return these stones to where you found them."
For a moment I hesitated, but as I looked again over the ancient ruins, which symbolized the stories and memories of our ancestors, I picked up a stone and stowed it away in good faith. One day, I will bring it back. I'm not sure how or when. I'm not even sure why. Maybe it's compulsion. However, what I now understand – and what I didn't understand before – is that this place and time will forever be a part of me and who I want to be.
Registration for birthright trips is closing soon!! To register, visit: http://www.israelwithisraelis.com/