Permanent link
09/22/2015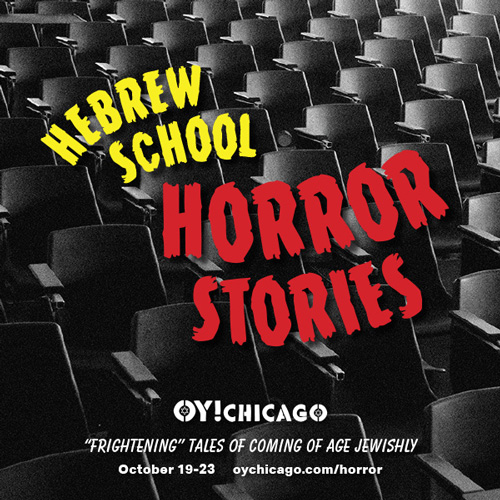 Hebrew school brings back a lot of memories. Unfortunately, a lot of those memories involved nagging our parents not to go. You could be a rabbi now, and chances are you still dreaded going to Hebrew school. Oy!Chicago is looking for guest writers of all experience levels to contribute to our next special blog series, "Hebrew School Horror Stories," a collection of first-person stories recalling the hardships of growing up Jewish.
You could share a memory of a particularly trying time in your Jewish upbringing, whether actually in Hebrew school, preparing for your bar/bat mitzvah or any time of Jewish learning. Maybe you have been a Jewish teacher and want to share a "nightmare" from that perspective. Whatever your idea, we want to help you get published!
To pitch your idea, write a paragraph describing what your piece would be about and send it to info@oychicago.com by Tuesday, Oct 6. Please keep in mind that due to the holidays, you may not hear back from us until then.
IMPORTANT: Oy!Chicago will not publish anything hurtful toward or overly critical of an individual, synagogue, Jewish school or organization. If you have any questions or concerns about your idea, please don't hesitate to ask us at info@oychicago.com.
The only other requirements are that the post should in some way relate to the theme, and that you are 21 or older. We will review your submission and let you know if we are interested in working with you and running your piece in the series, which will run Oct. 19-23.
Please note that Oy!Chicago is a volunteer-staffed website, so we are unable to pay for published submissions at this time.
Thanks for your interest!
Stef & Steven