Permanent link
08/07/2012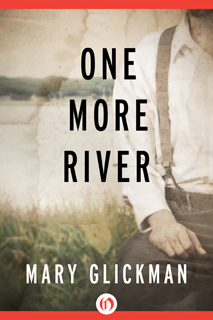 Following the success of last year's debut ONE BOOK | ONE COMMUNITY initiative, JUF News and Spertus are thrilled to announce the book for 2012. This program, a celebration of Jewish Book Month and the power of Jewish books, selects one book for the greater Chicago Jewish community to read and explore together.
This year's book is Mary Glickman's One More River, a finalist for the Jewish Book Award in Fiction. In this suspenseful story, Mickey Moe Levy and Laura Ann Needleman are in love. But in order for Mickey Moe to wed the spirited girl of upper crust Southern Jewish society, he must uncover his father's murky past and prove his pedigree. Set in Mississippi in the 1960s, One More River delves into themes of race, class, and Jewish life in the American South.
The story of Jews in the South is an important one. When Jews came to America from Eastern Europe, not all settled in cities in the North. Some chose a life in the South, often working as merchants and becoming an active part of small-town communities. It's been said that at one time a Jewish family lived in every small town, with synagogues dotting the Bible Belt. However, Jews faced (and continue to face) challenges in areas less familiar with non-Christian ways of life. In Southern social hierarchy, as recently as the 1960s, Jews were situated somewhere between African Americans and white gentiles. The target of anti-Semitism, many eventually left for bigger cities. But Jewish culture took root and remains.
Join us on a literary journey with One More River as our guide to the wonder-filled experiences of Jews living below the Mason-Dixon Line. A Readers' Guide will be available online and a series of related programs-including several opportunities to meet author Mary Glickman-are being scheduled for November and December in Chicago and the suburbs.
Visit spertus.edu/onebook for more information.