Permanent link
12/06/2011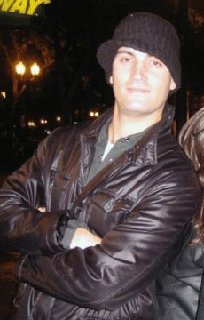 There comes a time in a couple's relationship when the words "we need to try that place" come up. Even if you aren't dating, you may see a commercial or pass by a restaurant and think to yourself "wow, I need to remember this." For many of you foodies, you have a list and it's time that you re-order it and place Geja's Café in Lincoln Park at the very top.
After experiencing what has been dazzling Chicago for over 45 years, I came to the conclusion that you aren't a real foodie until you've hit this hot spot. Geja's Café is the ultimate in fondue, with an amazing assortment of fresh fish, meats, and a delectable cheese platter that will make your palette dance with deliciousness. While sitting in a dimly lit room, you'll listen to the sounds of a live Flamenco Guitarists (weekends), or the soft music of the Spanish country. After choosing a drink from the very extensive wine list and choosing your premier dinner, the fun begins.
Geja's Café offers prefix type dinners, all for around $40-$50, and come with four courses. First, you'll start with their famous Geja salad that comes dressed in Dijon mustard vinaigrette. Second, an assortment of fruit and bread to dip in their wonderful imported Gruyere melted cheese that is mixed with white wines, Kirsch cherry brandy, and other spices. Next, along with your premier meal that you choose, you'll have eight different sauces before your eyes along with a large assortment of vegetables to cook yourself to the temperature that you prefer.
The Geja signature platter is the Prince Geja's Combination that includes aged beef tenderloin, assorted seafood, succulent Australian lobster tail, Gulf jumbo shrimp, St. George's Banks sea scallops, and the tenderest of boneless chicken breast. If you are a vegetarian or Kosher, there is also a vegetable specific option for you. After finishing your main dishes, the blue flame is re-lit for the most spectacular dessert fondue of your life. In a dish full of pure melted chocolate fudge, you have the opportunity to dip in your favorites, like, marshmallows, pineapple, banana, strawberries, and pound cake among other items. Along with your premier dinner, you will receive a complimentary cup of coffee to close out the night.
In case you were wondering how Geja's Café got their name, Prince Geja originated in the Moroccan city of Marrakesh in 697 A.D. The Prince spent most of his childhood on Mt. Tizi in the Atlas Mountains, and when he was older, he opened up an establishment that served the finest wines and cheeses from all over the globe. Now13 centuries later, his legacy is here in the Windy City.
Not only is Geja's Café a restaurant that you need to add to your list, it's also a place of special celebration as they cater to anniversarys, engagements, and other special nights. The next time you are looking for a restaurant that is the real deal in Chicago, check out Geja.