Permanent link
An interview with Gilt Groupe founder Alexandra Wilkis Wilson
10/30/2012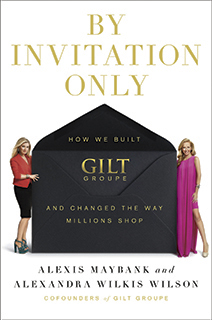 It's lunch time in the Loop and you're a fashionista looking for a great deal, where do you go? State Street? Nope. Michigan Avenue? No. These days, those in-the-know make sure to stay right at their desks. Because every day at noon, daily deal site Gilt blasts out an email packed with amazing designer finds at great prices that sell out within minutes of going up.

Founded by Alexandra Wilkis Wilson and her best friend, Alexis Maybank, in just five years, Gilt Groupe has grown into one of the hottest luxury lifestyle brands— with more than 1,000 employees and a billion dollar value— putting Wilson and Maybank in the same category as the Zuckerbergs of the world. Wilson and Maybank detail their journey in the new book By Invitation Only, How We Built Gilt and Changed the Way Millions Shop (Portfolio).

Ahead of Wilson's upcoming visit to Chicago for the JUF Young Women's Board Fall Campaign event on Nov. 29, Oy!Chicago interviewed Wilson by phone.

Oy!Chicago: How did you come up with the concept for Gilt Groupe?
Alexandra Wilkis Wilson: We launched Gilt back in the fall of 2007. We were a team of five co-founders and one of them was my best friend from college and grad school. Alexis and I were avid sample sale shoppers…We used to go together to New York City sample sales where we could shop and find little treasures, but often at inconvenient times and in inconvenient locations…The idea really came about by thinking through what if we were to take that concept and bring it online. We thought about our friends that live all around the country in places like Chicago and San Francisco and Miami. Wouldn't they love to have access to these incredible brands and these prices also?

What is your professional background?
After undergrad at Harvard, I had worked for Merrill Lynch in New York and then in London. Then I went back to business school and worked very hard during business school to get into the fashion and luxury world. I worked very hard for more than three years at Louis Vuitton and then at Bulgari. And then I was off to the races with an idea for a crazy start-up.

What advice do you have for other entrepreneurial-minded women looking to launch their own businesses?
I think it's really important to support other entrepreneurs and build mentors. Think about people you know and ask for help. Build your network where you can. Think about people you don't know, but who you'd like to know. Try to seek them out whether it's attending conferences where you might meet them or one day sending them an email, you never know, they might write back to you.

What do you consider your greatest achievement?
My family. For me a measure of success is happiness and being happy with the choices that I've made in my life. Success isn't something you show on a piece of paper; it's more in your heart and the inside.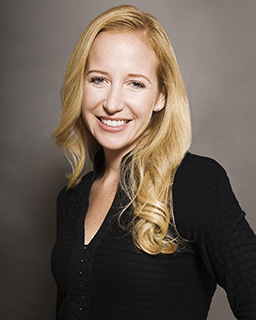 What kind of role does Judaism play in your life?
I was raised Jewish. My father is Jewish. My mother converted. I think a lot of the important values and messages that I learned as a little girl in Hebrew school stuck with me. The notion that tzedakah and giving back [is not] only limited to monetary charity [is important to me]. But thinking about helping others, that was largely why we wrote a book. [We wanted] to share our entrepreneurial message with others thinking about trying to start their own businesses and helping them take the plunge.

Is there anything else you'd like to tell our readers?
I'd like to see more people, especially other women, starting businesses. I think now is as good a time as any to think about entrepreneurship. There is funding out there from venture capitalist right now. Despite what we sometimes read about the economy, now is not a bad time to be an entrepreneur.

Alexandra Wilkis Wilson will be speaking at the JUF Young Women's Board Fall Campaign event on Thursday, Nov. 29. There is a $750 minimum individual gift to attend. For more information, visit  www.juf.org/women/valor.aspx.