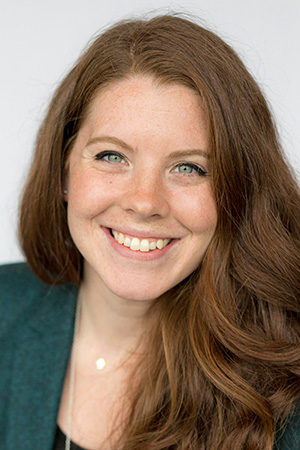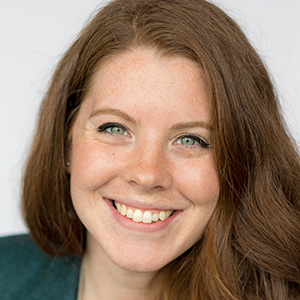 Building bridges to foster human rights, democratic values, and the well-being of the Jewish people form the core of Sarah van Loon's professional and personal life. And her own, personal exploration of Judaism has provided opportunities to introduce Judaism to people and communities who have little experience with Jewish people or Jewish life.
Incorporating Jewish learning and Jewish thought into her life and work, Sarah participates in Spertus Institute's Master's in Jewish Professional Studies program, and recently completed the Anshe Emet Synagogue conversion class. As assistant director at the American Jewish Committee Chicago, she is responsible for donor engagement, fundraising and staff oversight. 
Sarah is a member of the Education Council of Chicago's chapter of the Association of Fundraising Professionals and is always looking to give time and money from Jewish organizations to Planned Parenthood to her local Edgewater elementary school.
Age:
29
Primary gig:
Assistant Director at American Jewish Committee (AJC) Chicago
On the side:
Small Business Consultant
Relationship status:
Married
Something most people don't know about me:
I'm a classically trained soprano vocalist and opera singer. Over the past decade I've been involved in several performances and ensembles – and sometimes you might even catch me singing at work!
How do you Jew in Chicago?
As someone who recently converted to Judaism, I've learned to embrace my Judaism as a holistic way of life. It permeates my work with the American Jewish Committee. It fulfills my spiritual life as I study the Torah and attend services at Anshe Emet. It expands my network through professional groups such as JPRO Chicago, AJC ACCESS, and social gatherings around holidays and Shabbat. It expands my mind through programming and education and Spertus University. And it's integral to my life as a Chicagoan.
Chicago's Jewish community in 10 years:
Chicago's Jewish community is constantly evolving … Based on the years I've spent working in the Jewish community, I've seen the extended institutions of our community – nonprofits, synagogues, nonreligious groups, and amazing individuals – work with a dedicated focus on cohesion and dynamism to drive real change and community vitality in our city. The Jewish community has always been central to Chicago's role as an international city – and a safe harbor for the needy – and I'm proud to be part of our movement into the future.