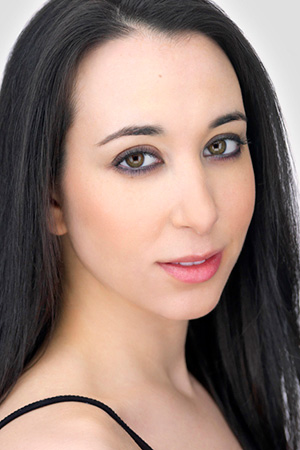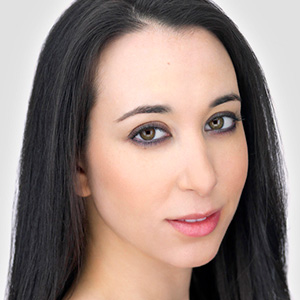 Chicago has a rich tradition of fostering funny women, Jewish or otherwise, and Rebecca Gold is committed to all three facets of her identity - without resorting to stereotypes. 
Rebecca's comedy includes the full spectrum of solo work, improv and sketch comedy. She has performed in and written many Second City shows and is particularly proud of her two-woman show, "The Philanthropy Association Presents: A Variety Show to Save the World," which explored faith, feminism, culture, food, and friendship.
But as much fun as she has making people laugh in Chicago or New York, Rebecca is passionate about fostering a love of Israel. Through Shorashim, Rebecca has staffed seven Birthright Israel trips and stays involved year-round, including as a Birthright Fellow. You can find her at JUF's Israel Solidarity Day, the Chicago Israeli Film Festival and various Jewish-related functions around Chicago. 
Age:
30
Primary gig:
I'm a writer, actor, and comedian. I've performed and written at The Upright Citizen's Brigade in New York, Second City, The Revival, have had runs of solo and sketch shows around New York and Chicago, and have performed in numerous web series. I currently co-host two podcasts. I'm also an experienced and published writer, and regularly write for publications including Teen Vogue, Mic, and Time Out.
On the side:
Reader, podcast addict, outdoors and adventure enthusiast, Grateful Dead fan, traveler, improv/sketch coach.
Relationship status:
Single
Describe yourself in 10 words or less:
Happily here on Earth practicing gratitude and kindness since 1987.
How do you Jew in Chicago?
Hosting Shabbat dinners, attending YLD/JUF and other Chicago Jewish community events, marathoning films at the Chicago Israeli Film Festival every year, listening to the "Streetwise Hebrew" podcast at top volume on my headphones when riding the El, cooking Israeli food and sharing it with as many hungry mouths as possible!
Chicago's Jewish community in 10 years:
Hopefully, continuing to thrive! Based on my Shabbat dinner experiences, my metaphor for the Chicago Jewish community in 10 years is what I call the "Long Table:" a wide spectrum of religious interpretations, forms of Jewish expression, and visions of what vibrant Judaism can mean.