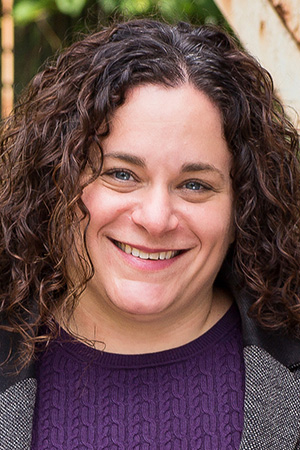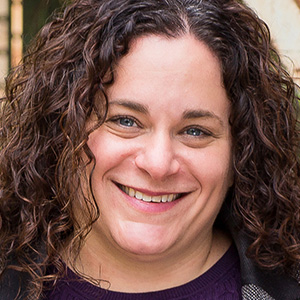 Long before immigrant rights became such a timely issue, Keren Zwick was fighting to protect those facing persecution, particularly those fleeing their home countries because of their LGBT status. She tackles tough immigration-related legal cases, working with detained immigrants who may have prior criminal convictions to provide fair legal representation. 
As associate director of litigation in the National Immigrant Justice Center's litigation practice and head of the LGBT Immigrant Rights Initiative, Keren has recruited, trained and supervised attorneys with minimal experience in complex immigration law, working to keep them involved in the larger fight for justice. 
Keren grew up in southern Illinois where she was the only Jewish student at her high school, and she remains involved with the community as a board member of the Jewish Federation of Southern Illinois, Southeast Missouri and Western Kentucky and co-chair of the Alumni Association of Camp Ben Frankel in Carbondale. 

Age:
35
Primary gig:
Associate Director of Litigation at the National Immigrant Justice Center
On the side:
Adjunct legal writing professor at Loyola University School of Law
Relationship status:
Single
How do you give back?
In my day job, I advocate on behalf of low income immigrants, refugees, and asylum-seekers. Many of my clients are detained, most identify as members of the LGBTQ community, and some have had exposure to the criminal justice system in the United States. The clients I work with are often facing a possible death sentence if they are deported. Many have endured terrible abuse in their past, often including physical and sexual violence. And perhaps the hardest part of this work for me personally, is that these individuals are often facing human rights abuses in the United States, where they are detained in county jails for months on end as they wait for a chance to speak to an immigration judge. This work allows me to give back to these individuals, by giving them a chance at freedom in this country… it allows me to fight for what I see as a fundamental promise of the United States: the notion that we are a nation of immigrants and that all are welcome.
Describe yourself in 10 words or less:
Mincer of garlic not words; will try almost anything once.
Something most people don't know about me:
I sang and danced in front of about 700 people at Park West, despite having special talent in neither singing nor dancing.